McDonald's Q3 earnings: sales expected to continue growing after topping pre-pandemic levels
---
McDonald's Q3 earnings look likely to show further sales growth, although rising commodity prices and Covid cases bring questions for investors.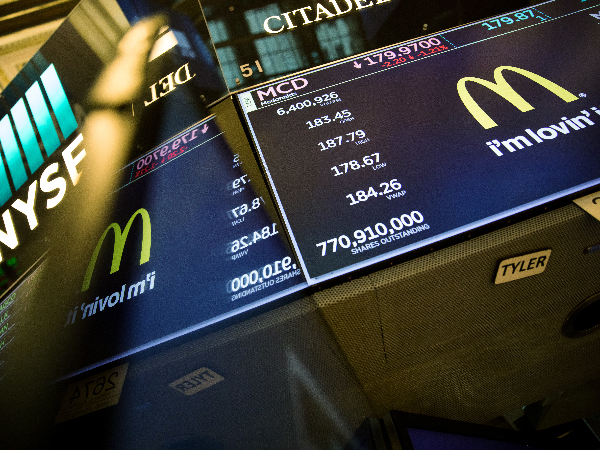 Source: Bloomberg
When will McDonald's report their latest earnings?
McDonald's report their earnings for the third quarter (Q3) pre-market on Wednesday 27 October 2021.
McDonald's provides barometer for restaurant industry
McDonald's has fared relatively well over the course of the Covid-19 pandemic, driven in large part by their heavy reliance upon drive-through services which lessened the need to implement social distancing measures. While many had been focusing on the need to offer a healthier range pre-pandemic, it was their convenience that set the company apart since the pandemic hit. Nonetheless, the decision to offer Beyond Meat burgers does highlight a willingness to increase their vegetarian and vegan offering.
However, with that roll out taking longer than expected, some have speculated that demand for the Beyond Meat burger has been somewhat weaker than expected.
With Covid-19 restrictions largely behind us, investors will be keen to understand just where they stand as the fast food and restaurant business returns to normal. Customer traffic isn't where it was pre-pandemic, with investors likely to keep a keen eye out for exactly when that threshold will be breached.
While things are certainly improving, the fears of possible future restrictions as Covid-19 cases rise do provide a concern for investors. Meanwhile, it makes sense to keep a keen eye out for any hunts on just how commodity price inflation is impacting the firm. While most of the gains have come in industrial materials and energy, we are seeing growing concerns around rising food prices. After all, the past quarter has seen the price of oats (+46%), wheat (+8%), sugar (+8%), and coffee (+6%) all gain significant ground. This has the potential to come at the detriment of margins.
McDonald's earnings – what to expect
Markets expect to see another quarter of higher revenues, with sales of $6.1 billion predicted. That would be an 11% improvement after the impressive quarter two (Q2) jump of 58% that took revenues to $5.9 billion. For reference, pre-pandemic, quarter four (Q4) 2019 sales came in at $5.3 billion.
Pre-tax profits are expected to gain ground as a result of those improved revenues, with forecasts of $2.4 billion representing a 14% improvement from the $2.3 billion figure in Q2.
Earnings per share (EPS) estimates point towards an 11% rise from $2.37 to $2.46.
McDonald's earnings – valuation and broker ratings
Analysts are overwhelmingly positive for McDonald's, with the reliability of this stock clearly bringing confidence of future growth. Out of 40 analysts, there are 30 'strong buy' or 'buy' recommendations, 10 'hold' recommendations, and no 'sell' recommendations.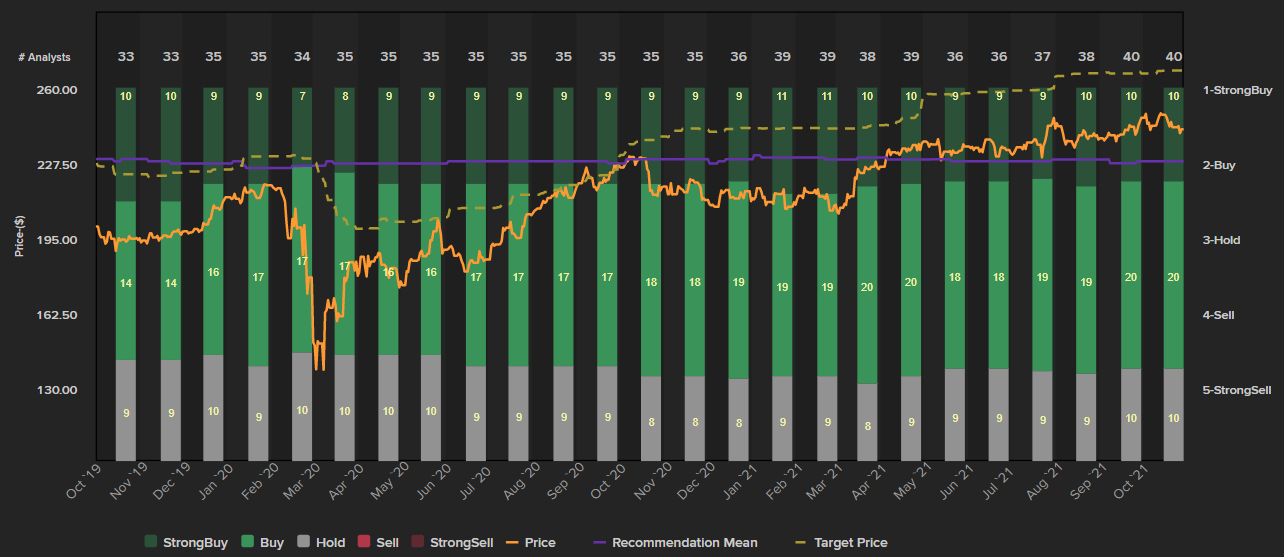 Source: Eikon
McDonald's shares – technical analysis
McDonald's shares have been on the back foot of late, with the price falling back below trendline support to engage with the latest swing-low of $237.92. It is worthwhile noting the remarkably consistent uptrend seen over the past 20 years. With a very clear uptrend in play, any near-term pullback would simply be deemed a retracement and bullish entry opportunity.
For now, we would need to see a break below $237.92 to bring about a wider retracement phase into play. Until then, this latest pullback looks to set us up for another move higher.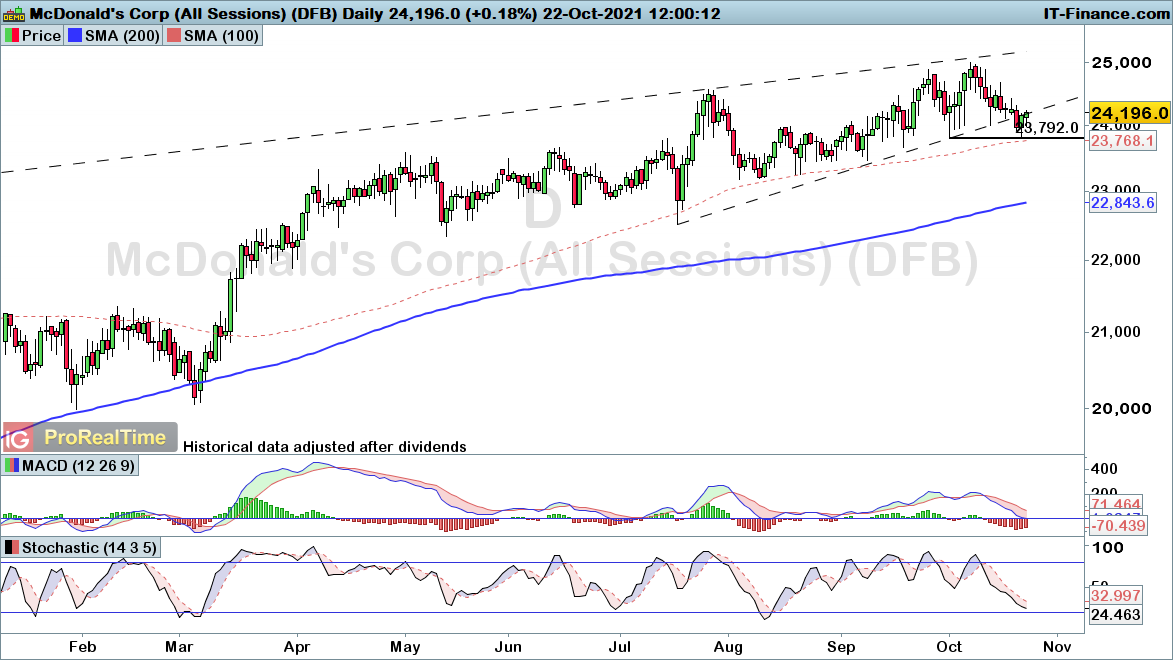 Source: ProRealTime