WTI reverses higher as markets see weakness in decision to release strategic oil reserves
---
A coordinated release of strategic oil reserves has done little to help drive down crude oil prices, with energy instead looking to break out from its recent bearish phase.
Source: Bloomberg
Biden releases 50 million barrels of crude in bid to combat elevated prices
Energy prices have been a thorn in the side of US President Joe Biden of late, with elevated costs denting both consumer spending and his popularity with the electorate.
Despite ramping up government spending in a bid to increase wages and the quality of life of your everyday American, Biden's approval rating has continued to slide over the course of his term.
Interestingly, we can see that there is an impressive correlation between gas prices and Biden's popularity. While this may just be a coincidence, it will be clear that Biden needs to drive energy costs lower if he is to appease the US consumer.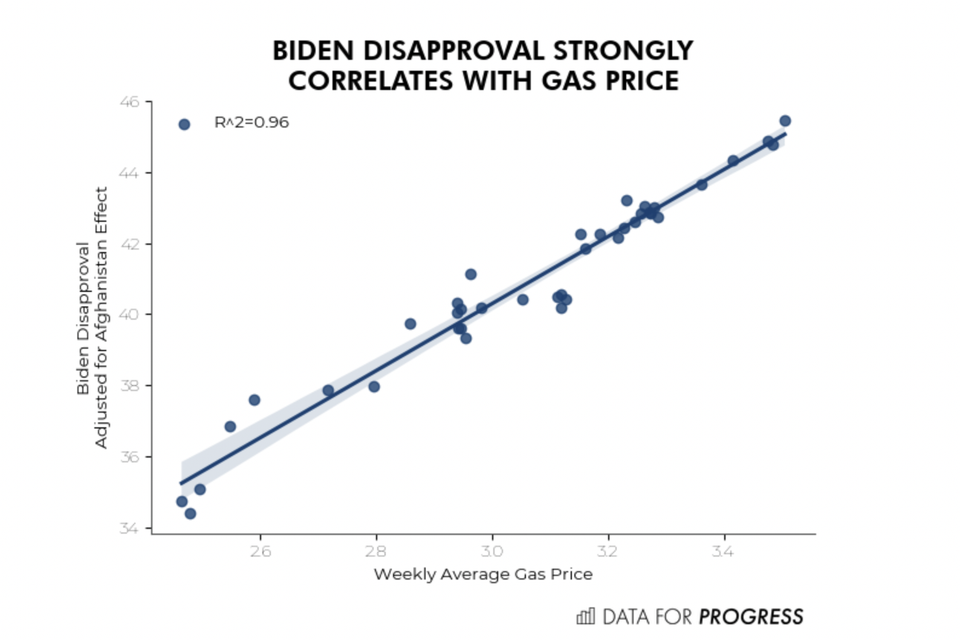 With oil prices hitting a seven-year high, the Biden administration's decision to release 50 million barrels of crude does come at an opportune moment.
While the coordinated move alongside China, Japan, India, South Korea and the United Kingdom has never been seen before, we subsequently saw the price of crude move higher.
In part this could be a reflection of the fact that this amount of crude, when spread across a period of time, amounts to very little in the grand scheme of things.
Meanwhile, any move to reduce stockpiles looks like an act of desperation which makes governments less able to respond when a true crisis occurs. The image below highlights how the decline in commercial stockpiles has been impacted by a lack of production in the US, with rising demand outstripping supply.
While today's move could help alleviate some of that crunch, the decline in oil and gas investment under the Biden regime looks likely to ensure further tightness going forward.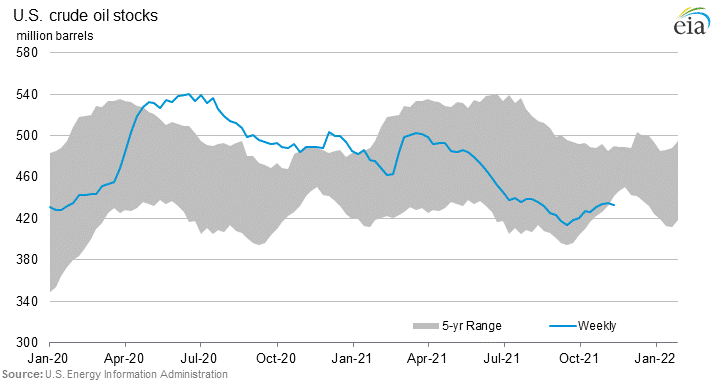 Source: EIA
The WTI chart highlights how the price of crude has seemingly bottomed out at the confluence of the 61.8% Fibonacci retracement and previous resistance level of $77.57.
With price moving higher here, there is a chance we see the wider bullish trend kick in once again.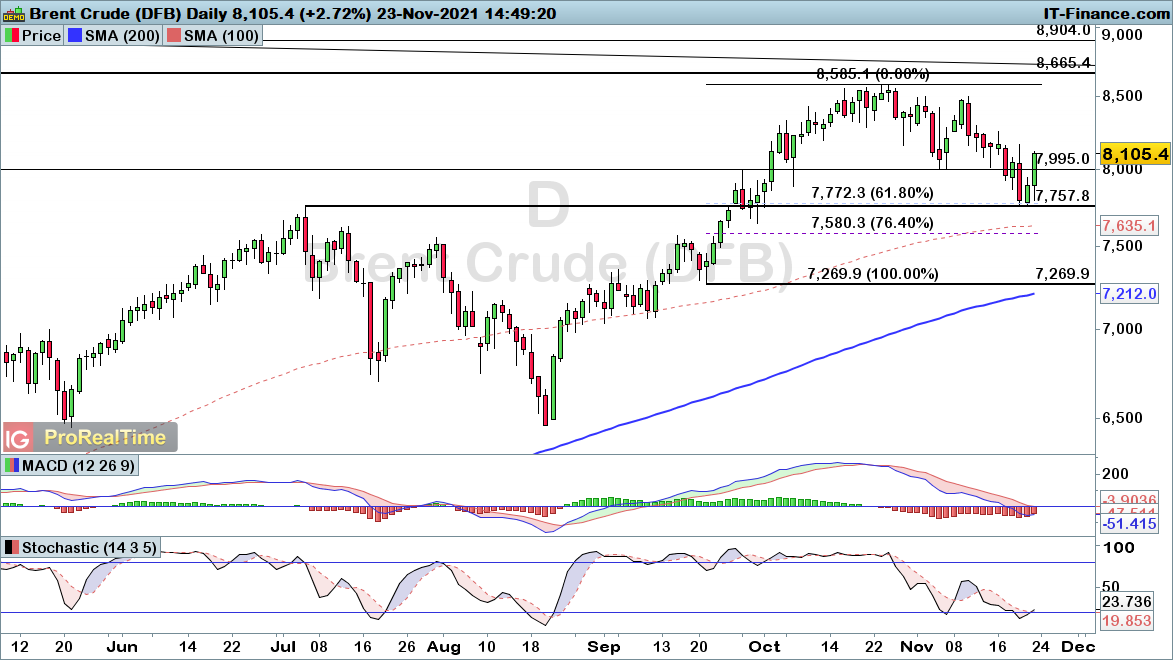 Source: ProRealTime
From an intraday perspective, the surge seen this afternoon brings price back towards the key $81.63 swing-high. A break through that level brings an end to the near-term bearish trend in place.
With that in mind, watch for a push through that swing-high as a basis for a more bullish bias going forward.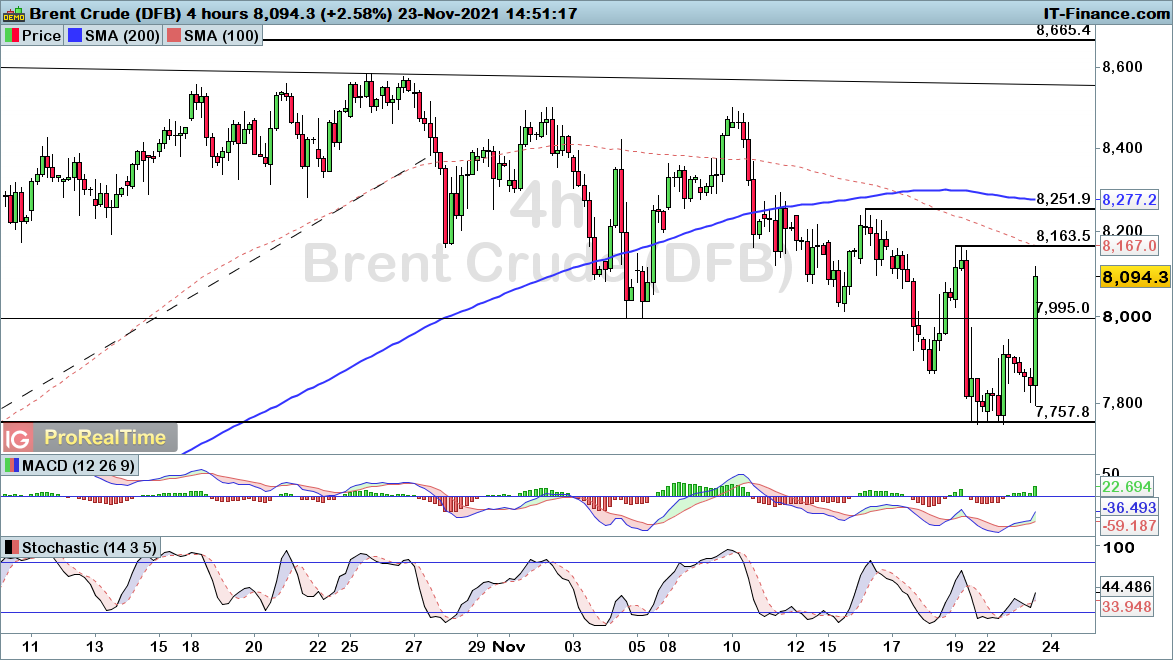 Source: ProRealTime