Bank of Japan (BoJ) preview: Covid-19 aid package in focus
---
The Bank of Japan is set to hold their monetary meeting across 16 – 17 December 2021, with the meeting bringing about a review of its Covid-19 business financing aid package.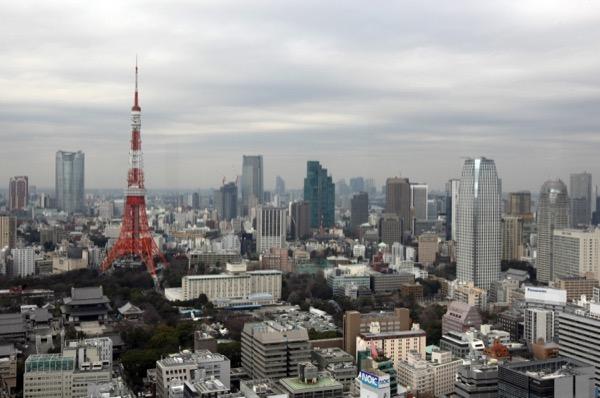 Source: Bloomberg
BoJ meeting expected to keep policy tools unchanged
No major surprises may be expected from the BoJ meeting this week, with current accommodative policies from the central bank set to remain. This includes keeping in place its target of -0.1% for short-term rates and 0% for the 10-year bond yield, under its policy of negative interest rate policy (NIRP) and yield curve control (YCC). With that, the ongoing divergence in monetary policies between Japan and its major counterparts may persist, largely due to Japan's delayed economic recovery from Covid-19 and inflationary pressures posing less of a threat to policy tightening.
Focus for this meeting may be on its Covid-19 aid program in light of the ongoing Omicron variant uncertainty, with expectations for a partial extension – a prolonged duration with more scaled-back form. The expiration is currently scheduled to be at the end of March 2022. That said, some expectations are also suggesting a wait-and-see approach from the BoJ, potentially choosing not to jump into a concrete decision until the next meeting in January 2022. Any forward-looking statement on the recent Omicron variant risks will also be scrutinised. That said, with Japan's fully-vaccinated population of 77.6% (higher than the US of 59.6%), it seems likely that the eventual path may lean towards further economic reopening.
Historically, the Nikkei tends to be positively correlated with the S&P 500, with 12-month correlation largely within the 0.5-0.8 region. However, the Covid-19 pandemic has induced a divergence between the two indices, with 12-month correlation falling deep into negative territory – a sight that appears out of the norm. The spread between the two indices is also trading at its highest level in 15 years. That may indicate some room for potential catch-up growth to play out in the coming year.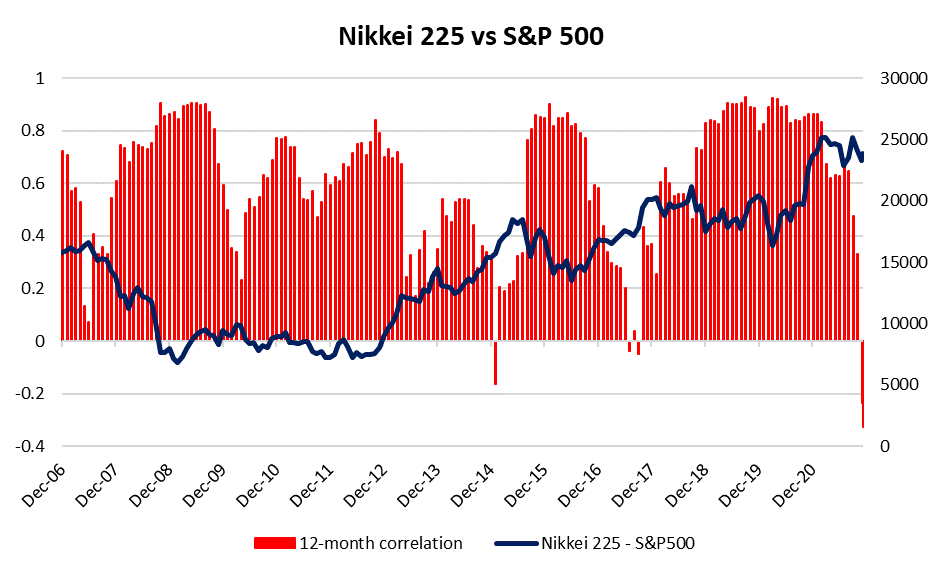 Source: Nasdaq, Federal Reserve Bank of St. Louis
Japan 225 on two-week high
The Japan 225 has been largely trading within a rectangle pattern since the start of the year, with recent price movement forming a near-term higher high. A recent bullish moving average convergence divergence (MACD) crossover may suggest an attempt to move higher, although previous upward momentum was dampened by some global risk-off mood at the start of the month. Support may be at the 27,100 level, where the index was held up on previous four occasions. Resistance may be at the 29,500 level, where a downward trendline may weigh.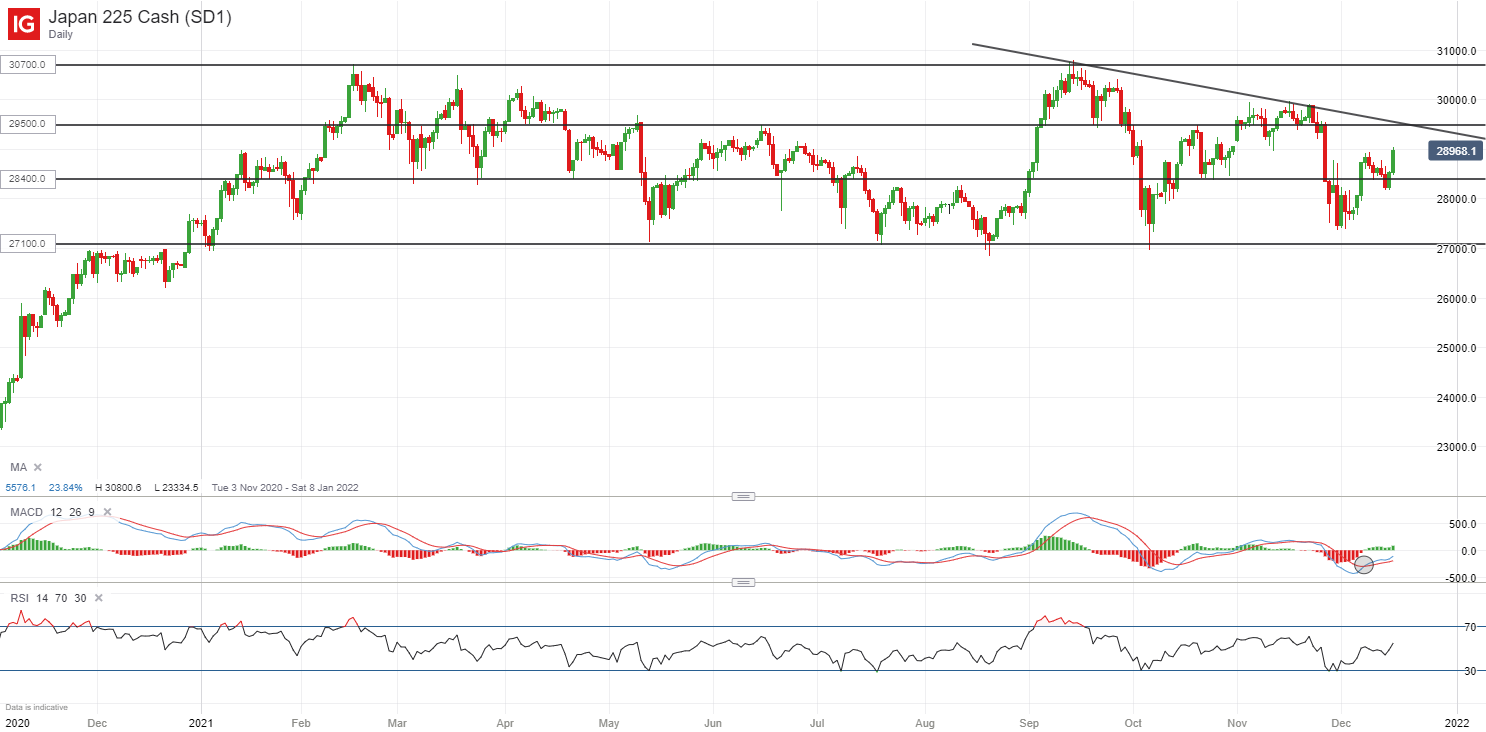 Source: IG charts
USD/JPY in rectangle pattern
The movement for USD/JPY may continue to be driven by external factors, with a lesser extent coming from the upcoming BoJ meeting as seen from past instances. The currency pair has been largely trading within a rectangle pattern since October this year, with a flattening MACD suggesting some indecisions for its longer-term movement. Near term support may be at the 113.25 level, where the lower trendline of the rectangle pattern has provided some support for the pair previously. With the recent shift to some risk-on mood, the pair has come in at its two-week high, with resistance at the 114.65 level ahead.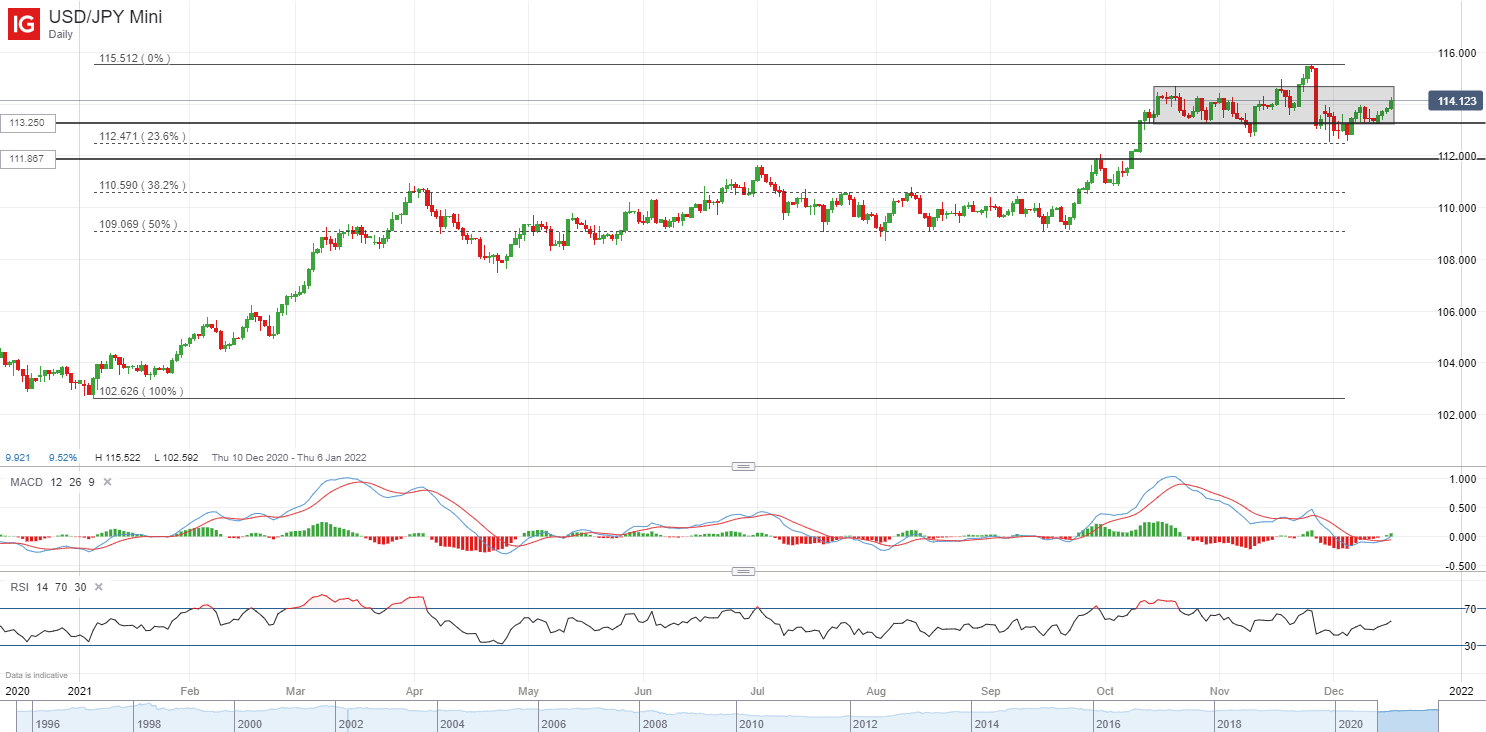 Source: IG charts