Gold tips $1900 and silver jumps 8% as investors seek safe havens
---
The escalating tension in Eastern Europe has caught the whole world's attention and reinforced the precious metals' investment appeal amid the rising appetite for safe haven shelter.
Gold heading towards 12-month-high
Gold prices are sharply higher this week. A fresh eight-month high just above $1,900.00 was recorded on Thursday. The cost of the yellow metal has been up 7% for the past three weeks. The upward pathway is likely to continue as the current trendline is poised to be replaced with another steeper one.
From a bigger picture we can see that the trendline connected by the lows from March 2021 has shown strong momentum underpinning the price growth of the precious metal, which is now just a step away from the 12-month-high at $1916.
The next challenge to face after $1916 can be found three months prior at $1954, which was reached on November 9th, 2020. The nearest support in view is $1870, the top point in November 2021, before the price pulls back to this January's high at $1847.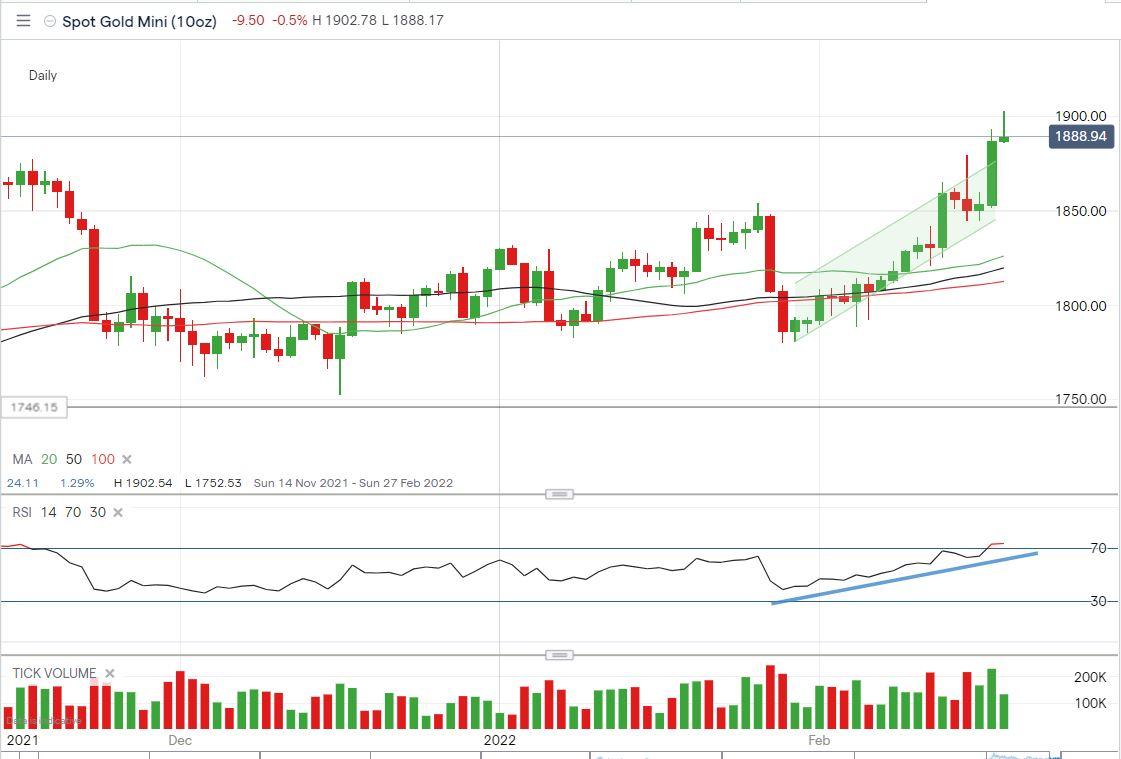 Source: ProRealTime
Source: ProRealTime
Silver: RSI shows momentum to move higher
Safe haven demand is the prominent reason behind rising commodity prices as more and more people believe a Russian invasion of Ukraine is "imminent." As such, the silver price mirrors the strong pace of the gold price, having advanced 8% higher in February up to this week.
On the daily chart, the silver price is clearly trading in a 'rising tunnel' that is expected to send the price towards $24 in the near-term and challenge the January high at $2442. Although it looks like the price has encountered some pressure at the level of $23.77, the buyers' momentum shown from the RSI is pointed to push the price higher.
For those bull buyers looking to participate at the dip, a mild retreat to the lower boundary of the moving channel around $23.50 could be considered as a buying opportunity. At the same time, the level below $23.00 should be an early sign for the momentum to overturn.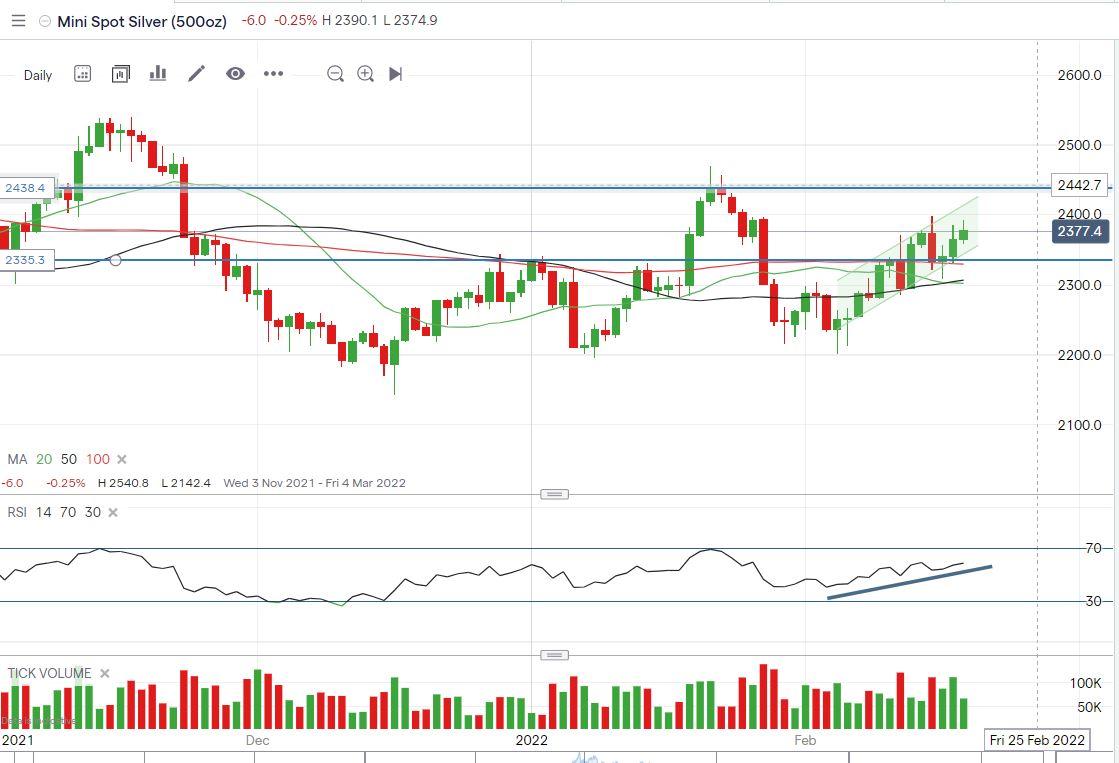 Source: ProRealTime