Markets to watch: AUD/JPY, Tesla and WTI
---
Investors are piling back into risk despite ongoing risks and signals of a possible US growth slowdown.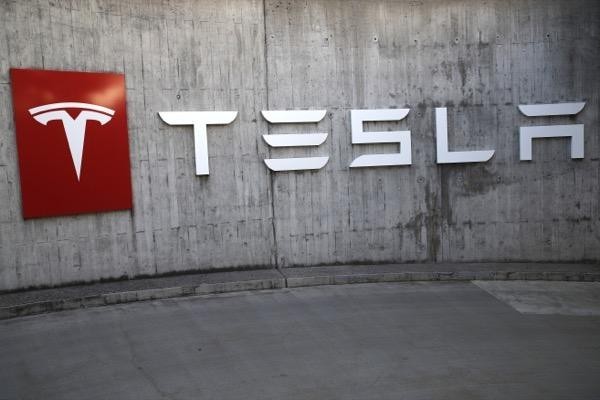 Source: Bloomberg
Risk appetite remains strong despite bond market warnings
Global equities move higher, even as the bond market warns that the US economy is heading for a precipitous slowdown. A turnaround in market sentiment has seen momentum in indices reverse, with a recovery in tech stocks underpinning the rebound on Wall Street. Despite this, the US yield curve is fast approaching inversion, suggesting that amidst inflation, monetary policy tightening, the war in Ukraine, and China's latest lockdowns, economic growth may be heading for a major slowdown.
Here we look at four key markets to watch, as investors pile back into risk in the face of persistent economic and financial risks.
Top three markets to watch
1. WTI Crude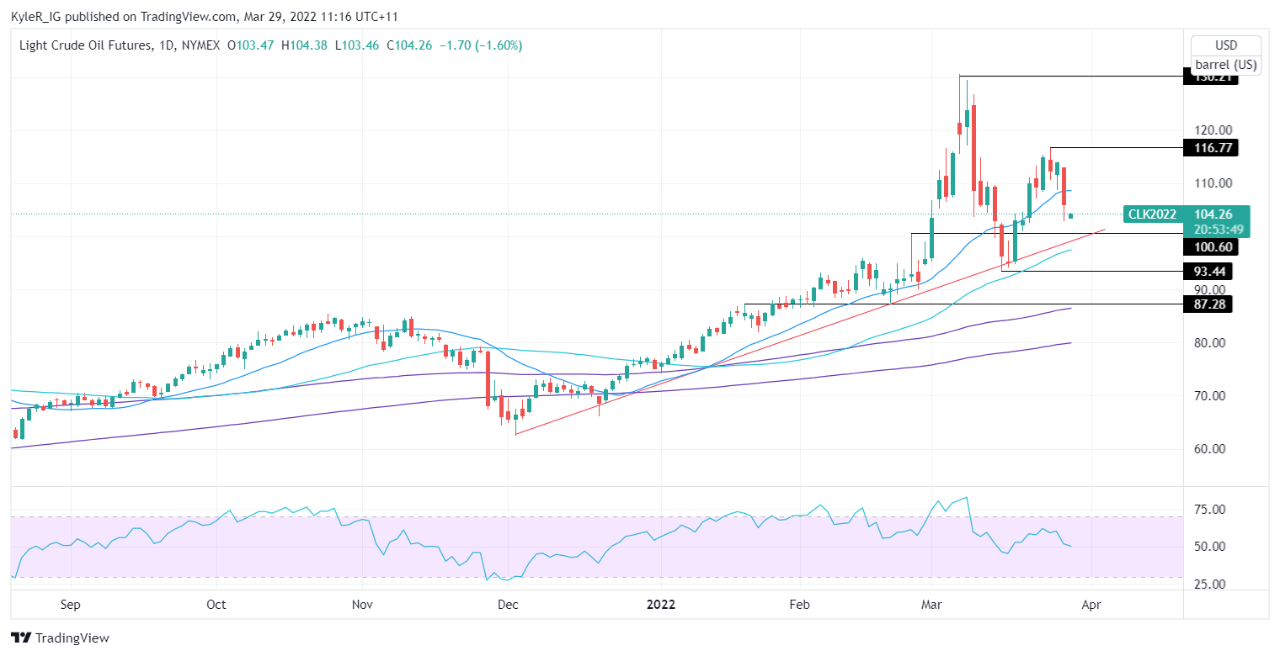 Source: TradingView
The progress of peace talks (however glacial) and lockdowns in China has given rise to both supply and demand headwinds for crude. Price momentum is slipping to the downside on the dailies, with the price falling below the 20-day MA and the daily RSI turning lower and threatening a push below the 50-level. A confluence of support is emerging around the $US100 mark right now, which includes trendline support. A break below that level could open a rest of $US93.40/50. Resistance might be found around $US116-117.
2. Tesla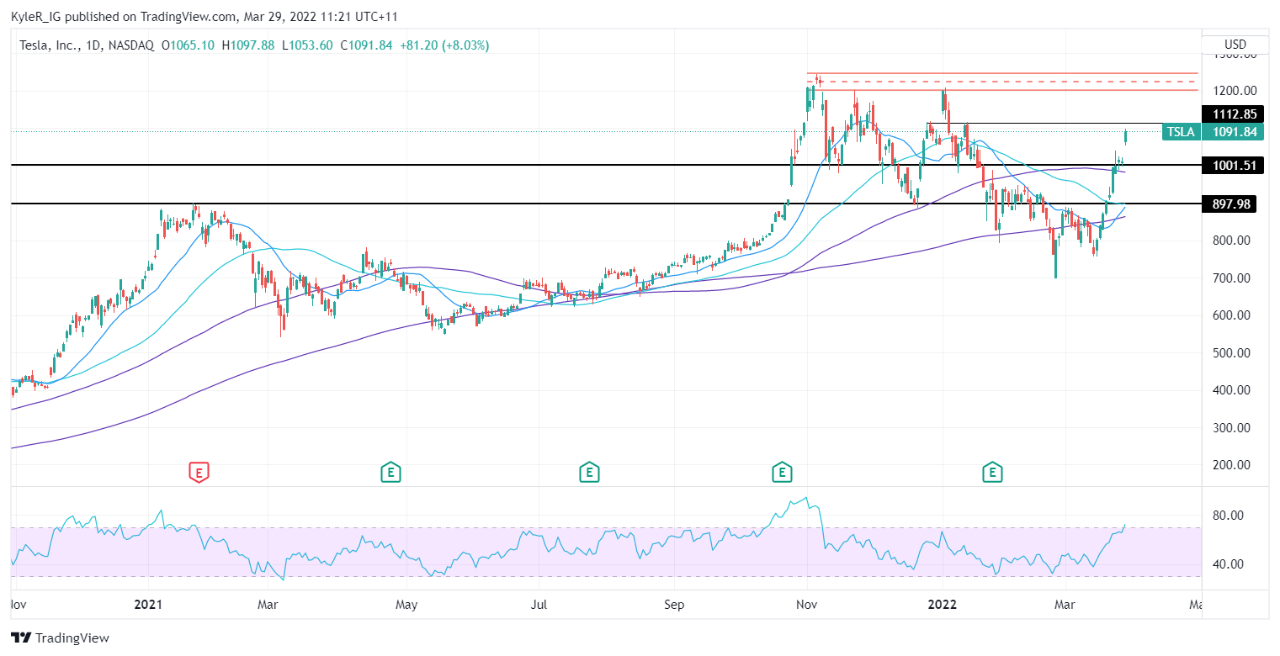 Source: TradingView
Tesla revealed in a regulatory filing – and backed this up via Tweet – that the company is looking at a stock split thus sending its stock price surging. While there's no rational basis for such a move – the split creates no additional value – the perception that a lower price for the stock will attract greater buyers sparked the rally. Tesla shares broke resistance at roughly $US900 and $US1000 last night, with momentum soaring as the daily RSI hit technically overbought levels. The next level of resistance looks to be just above $US1100 now and support might be found at the previous resistance at $US1000.
AUD/JPY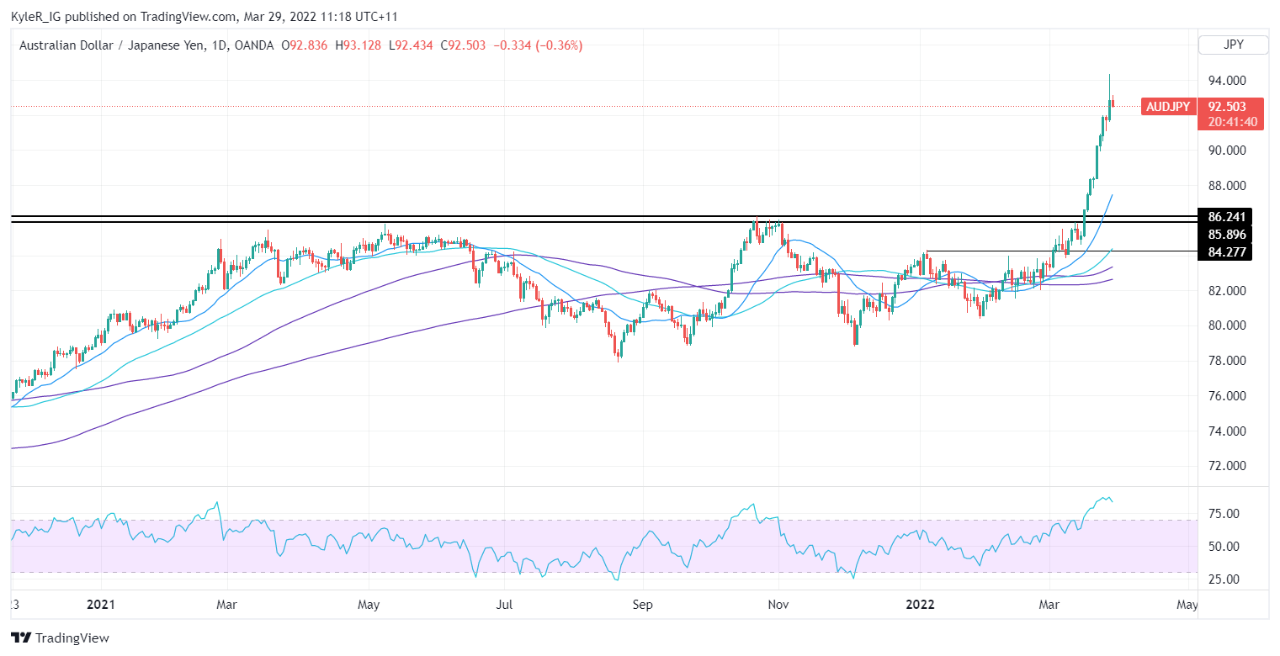 Source: TradingView
The trend for the AUD/JPY ultimately looks bullish. Commodity prices are flying, while yield spreads between AGBs and JGBs are widening, as interest traders price in 6 rate hikes from the RBA in 2022. The hike is ultimately fuelled by expectations of pre-election cash hand-outs from the government in this year's budget.

Despite this, from a technical standpoint, the AUD/JPY looks ready for a pullback with the daily RSI historically overbought and turning lower. Key support levels might include the 20-day and previous resistance at ~86.00.