Market alert: AUD/USD jumps to five-week high amid Australian inflation outlook
---
Treasurer Jim Chalmers warns of a red flag in Australia's economic and fiscal position; upgrades the end-of-year inflation prediction to 7.75%.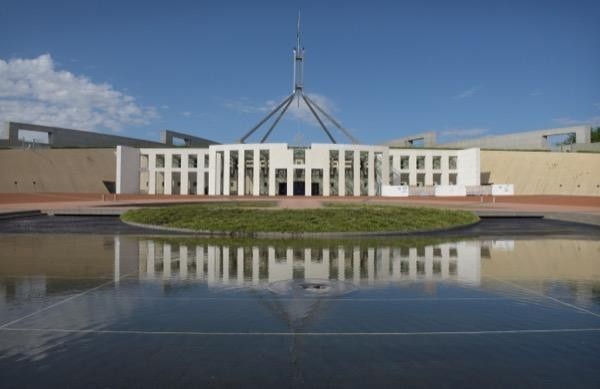 Source: Bloomberg
Australia is set to embrace 7.75% inflation
Australia's new Treasurer Jim Chalmers poured cold water onto the market today as he warned of a red flag in Australia's economic and fiscal position thus upgrading the end-of-year inflation prediction to 7.75%.
A month ago, the RBA governor Dr Lowe expected inflation to peak at 7% by Christmas.
According to the new government, Australia's 48-year low unemployment rate will edge higher to 4% as headline inflation moves to 8%, sparking higher interest rates and slower economic growth.
Australia Q2 CPI
Better-than-expected CPI results for the second quarter were reported this week, changing the market's expectation for the interest rate hike. Moreover, the Fed's softer position after the July FOMC meeting also sowed a seed in the market to bet on a slower tightening pace that should be in play soon.
Up to Thursday (28/07), the future market is indicating a 67% expectation of an interest rate increase to 2.00% at the following Tuesday's RBA meeting, down from 81% the day before. The market also expects the interest rate will be just above 3.1% by Christmas.
However, investors may overlook the fact that the core CPI, which is often what the central bank prefers, jumped by 4.9% during the June quarter and recorded a three-decade high. Therefore, it's probably not sensible to rule out the possibility of a 75bps hike by the RBA for the August meeting.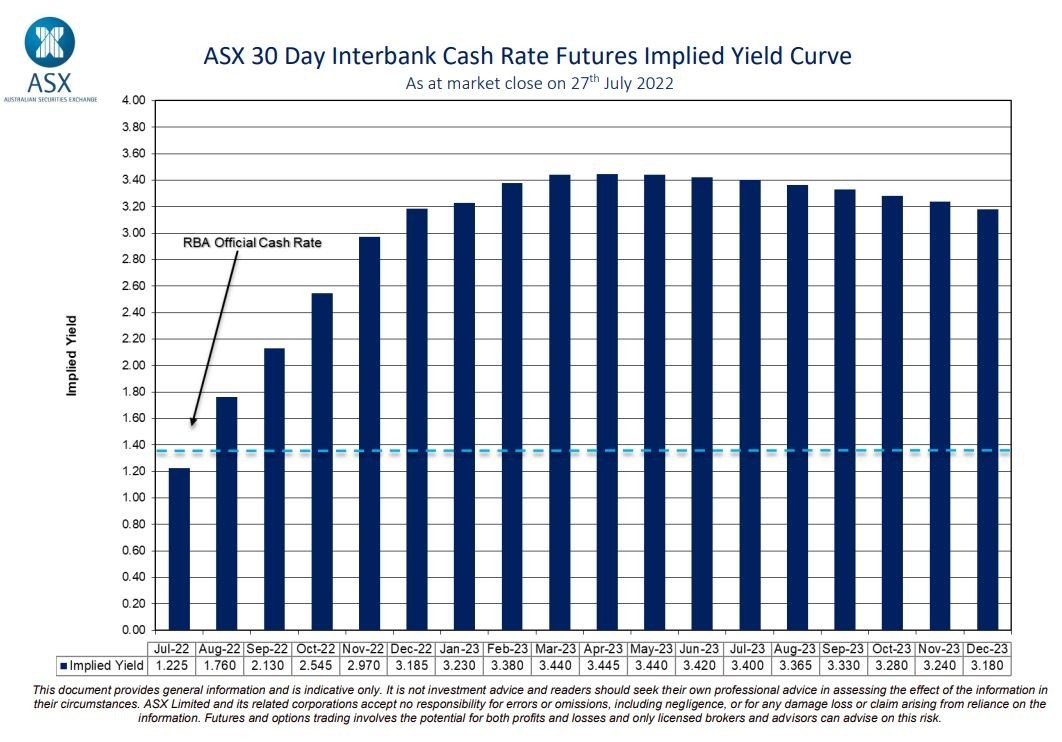 Source: ASX
AUD/USD technical analysis
AUD/USD advanced to a five-week high on Thursday and touched the 70c threshold for the first time in July.
The pair has been moving along the ascending pathway since mid-July thanks to a softer greenback and the price has managed to regain its 50-day Simple Moving Average after the bounce today. For the near term, the 0.70 level should help to support the uptrend to seek the next price target at 0.7040. On the other hand, traders should find support from a level of 0.6890.
AUD daily chart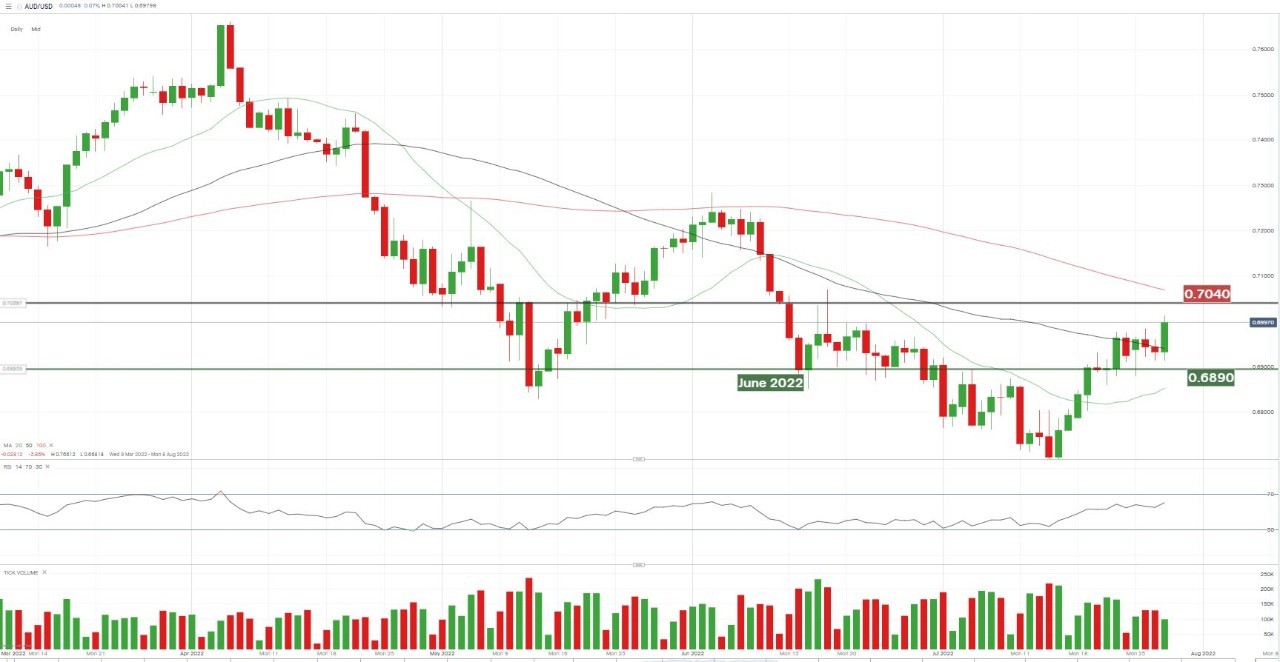 Source: IG
Take your position on over 13,000 local and international shares via CFDs or share trading – and trade it all seamlessly from the one account. Learn more about share CFDs or shares trading with us, or open an account to get started today.