What is happening to the Australian dollar?
---
The Australian dollar hit a new two and half year low this week so what are the key headwinds? Will it keep moving lower?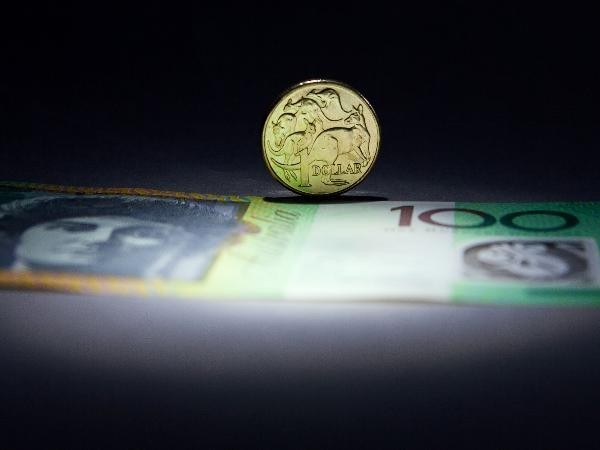 Source: Bloomberg
Why is the AUD/USD tumbling?
The Australian dollar has this year struggled against an exceptionally strong US dollar. The dovish RBA, compounded with a cloudy economic outlook all weighed heavily on the risk-sensitive commodity currency.
The RBA's first pivot to a 25bps rate hike instead of the highly-anticipated 50bps on October's meeting sent Australian bond yields soaring as investors clearly saw a downtrend for the currency.
The key indicator: ten year government bond yields rose from 3.6% to 4% in a week.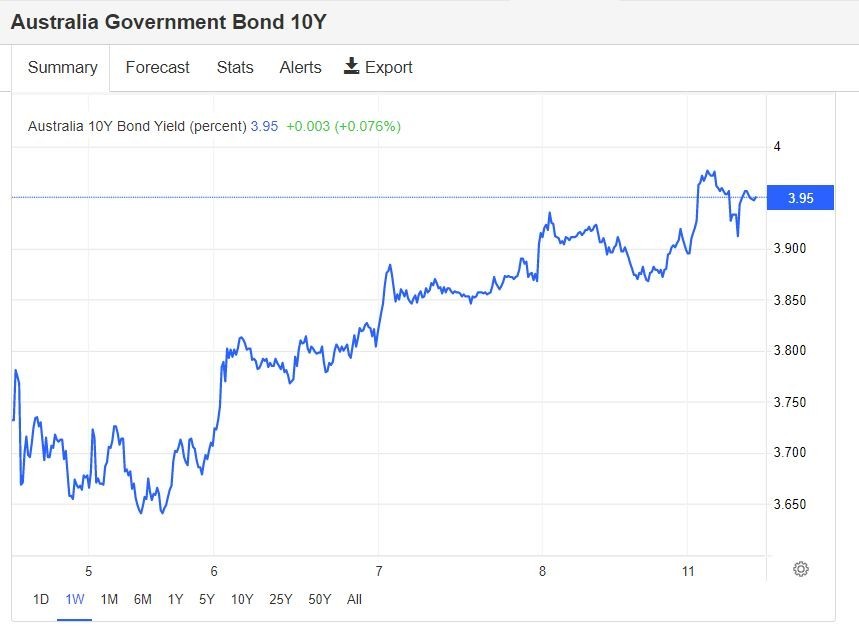 Source: Trading Economics
Meanwhile, global economic uncertainty is another primary headwind for the Aussie dollar. As per the RBA's statement after October's meeting, "One source of uncertainty is the outlook for the global economy, which has deteriorated recently."
China, in particular, is a vital element in that uncertainty. The International Monetary Fund has recently downgraded its global economic growth outlook and anticipates that China's GDP growth for 2022 will be down to only 3% from 8% last year.
The worrying signal also comes from China's own research house. On Monday, China's Purchasing Managers Index (PMI) reported that the reading for September has collapsed to a contractionary level.
China is Australia's primary trading partner with 40.84% of Australia's export products and services sent to China, resulting in approximately $116.82 billion.
Hence, a slowing down in China's economy is not good news for Australia.
In the wake of this, Australia's major export products have already shown a pessimistic downtrend since early this year. Iron ore, for example, has seen prices fall by 20% since June and 40% from its peak in 2021. Therefore, weakening across the commodity space continues to pressure the Australian dollar which is often viewed as a commodity currency.
Iron Ore weekly chart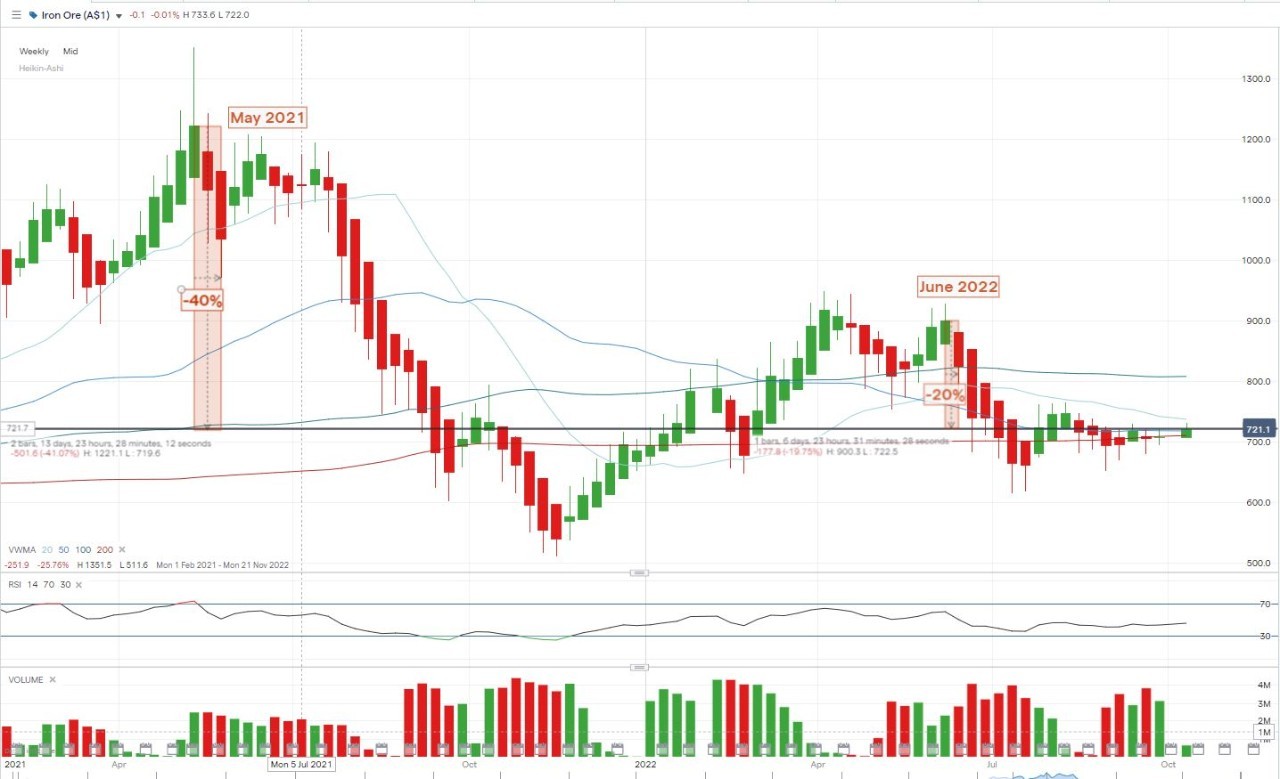 Source: IG
AUD/USD technical analysis
The AUD/USD is now trading at the lowest level since April 2020. The weekly candlestick is well below the 200-week moving average, a strong sign that the pair has dived into a mid-term bear trend. The downward momentum can also be easily identified from the daily chart, with the daily timeframe clearly painted as a steep descending trajectory.
At the moment prices look likely to move further down with a price below 0.6 seeming to be a possible outcome. In that case, the March 2020 low levels at 0.5940 should be on focus as that could potentially sees the temporary bottom for the price action.
On the other hand, considering the RSI has plunged into the oversold territory, any rebound should meet the resistance from the level of 0.6440.
AUD/USD weekly chart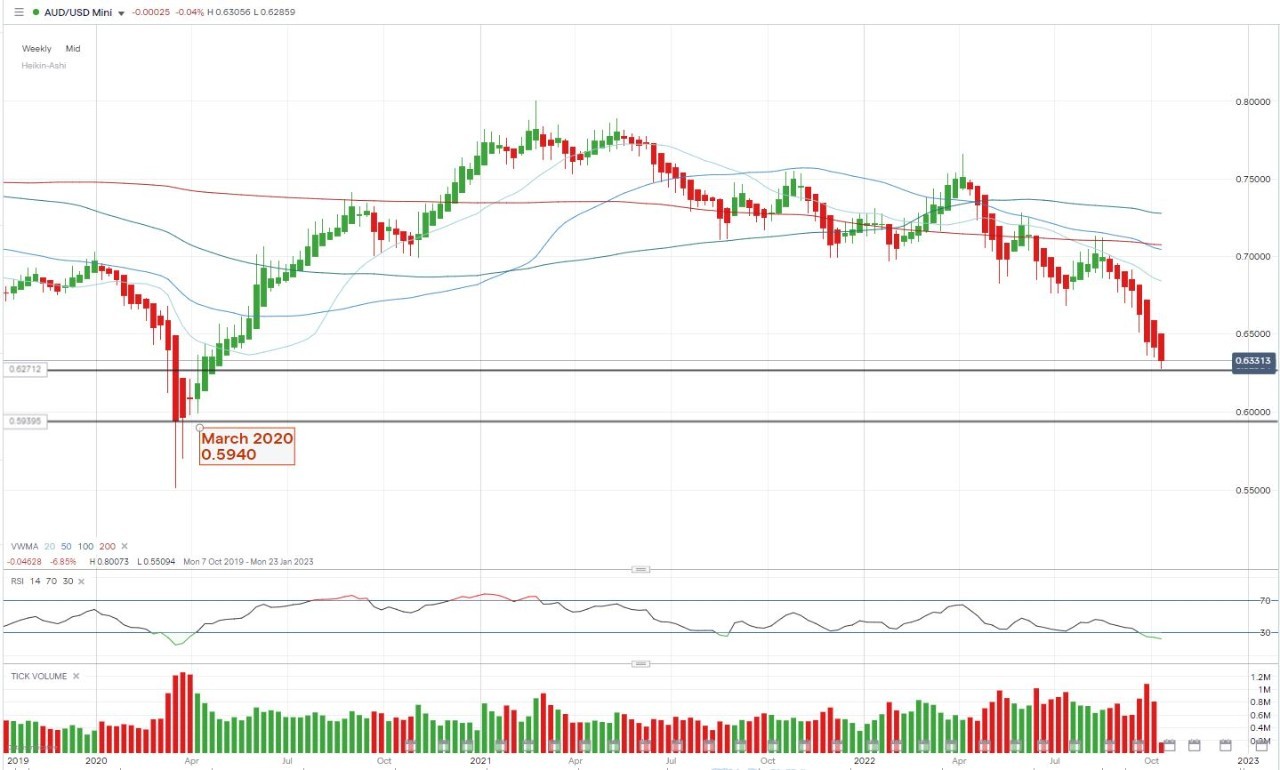 Source: IG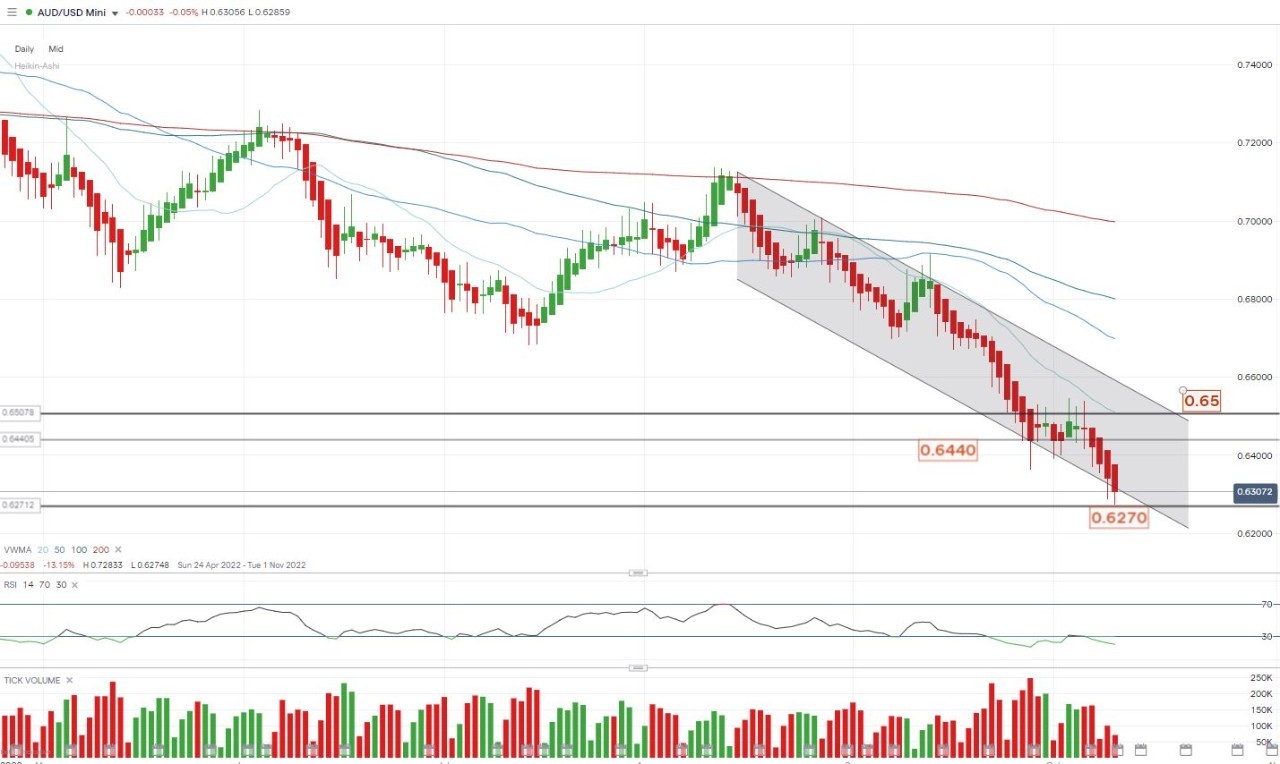 Source: IG