Top Stocks to Watch in February 2022
---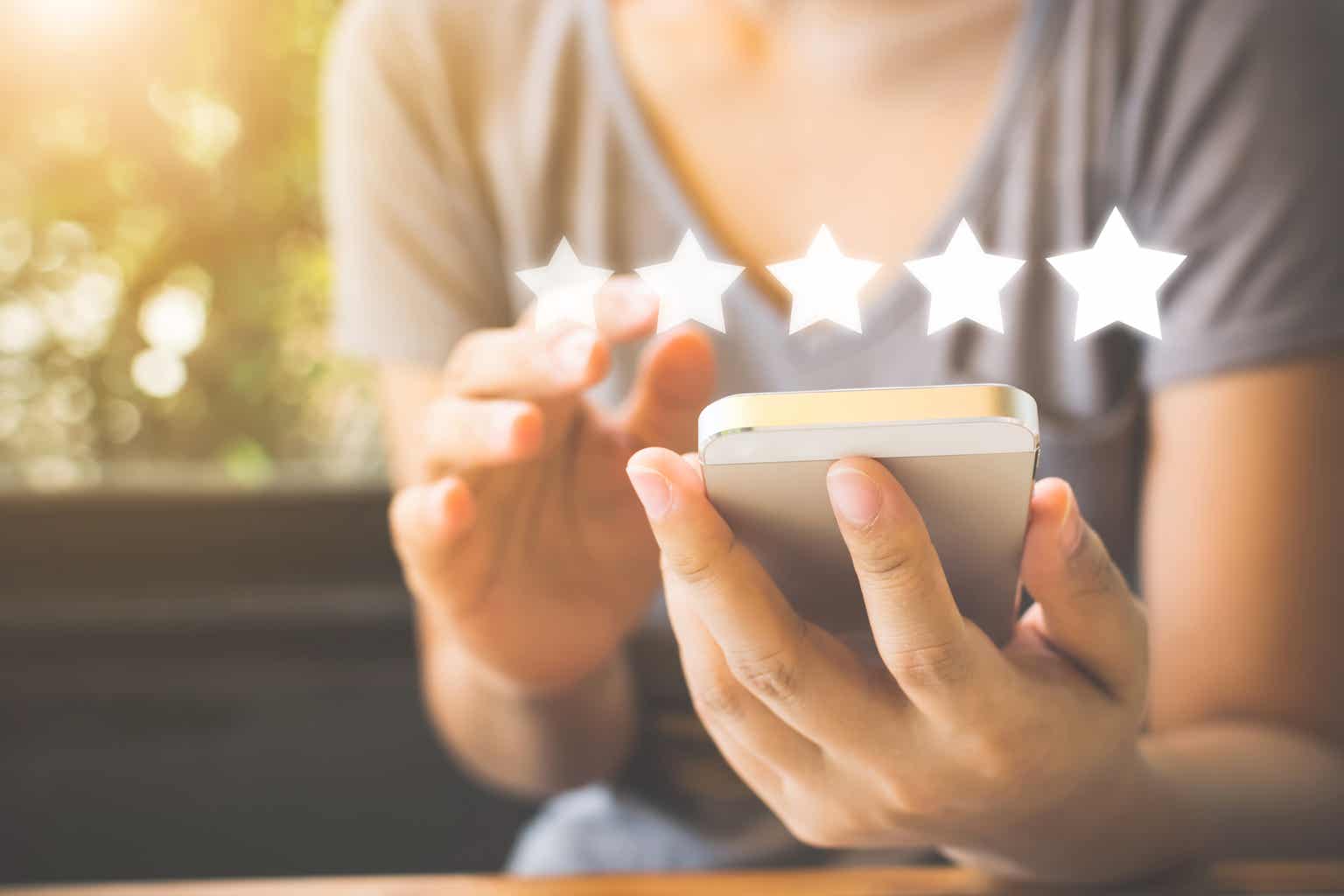 Feb 1, 2022 By James Blakeway. Tastytrade
Despite the aggressive two-day rally to close out January, the Nasdaq-100 (NDX) is still down 8.5% so far in 2022. Additionally, the index is 10.9% off all-time highs, set on November 11th of last year. This all comes after a stellar 2021 which saw the Nasdaq rise over 26%.
Many of the nation's top companies reported earnings in January, including some key stocks in the Nasdaq-100. These names included Microsoft (MSFT), Apple (AAPL), Netflix (NFLX) and Tesla (TSLA).
Setting our sites forward, the majority of Nasdaq-100 companies will report earnings in February. We took a look at five Nasdaq stocks to keep an eye on this month. These include three of the top 10 holdings, as well as two smaller firms:

Top Stocks to Watch in February
With the two sided action we saw in January, there's certainly no shortage of equities to keep an eye on. Here's our shortlist of five trending stocks to watch in February ahead of their earnings:
Amazon (AMZN)
Meta Platforms (FB)
NVIDIA (NVDA)
Moderna (MRNA)
Electronic Arts (EA)
1.  Amazon.com, Inc. (AMZN)
Earnings Date: February 3rd (After the Close)
While 2021 was an extremely strong year for the Nasdaq-100 (and the S&P 500), Amazon was of little contribution to either rally. Returning only 2.4% for the year, before slumping 10% in the last month. 2021's lackluster return didn't come without its share of volatility as the stocks range for the year was from $2881 to $3773. Amazon investors are hoping for a return to former glory and more impressive returns in 2022.
Amazon beat earnings expectations in three of the last four quarters, only missing for Q3 of 2021. While Amazon saw steady revenue growth over the past two years, operating profit for Q3 last year dropped 21% compared to Q3 of 2020 and was also the lowest quarterly operating profit since Q2 2020.
Given Amazon's size in the Nasdaq index and earnings expected February 3rd after the close, anticipate a reaction in Nasdaq futures as Amazon will likely be a key determinant of how the index moves overnight and into February 4th.
2.  Meta Platforms, Inc. (FB)
Earnings Date: February 2nd (After the Close)
The company formerly known as Facebook, Meta Platforms, was dealt blow after blow in the second half of 2021 into early 2022. Changes to Apple's privacy technology on devices led to poor outlook for all social media firms. This was coupled with whistleblowers and congressional hearings around Facebook's general ethical practices. Lastly, of course, Meta has been hit with the same general selloff we've seen throughout equities, primarily in tech.
Late into last year revenue and operating profits saw huge year over year growth. Q1 2021 saw operating profits up 93% compared to the same quarter in 2020. Q2 operating profits were 107% higher than those of Q2 2020. Q3 slumped a little up only 29% versus Q3 2020. As the market waits for Meta's Q4 results on February 2nd it will be compelling to see the full impact of any lost revenue opportunity thanks to Apple's software, as well as any influence resulting from continued social disdain of the company.
3.  NVIDIA Corp (NVDA)
Earnings Date: February 16th (After the Close)
One of the key targets of the buzzword "supply chain shortage", NVIDIA saw an impressive return for 2021, similar to rival Advanced Micro Devices (AMD). While both stocks have suffered in the tech slump investors may still be optimistic for a recovery, along with the rest of the tech sector.
Earnings per share (EPS) values slumped the past two quarters, back to levels seen pre-pandemic. If supply chains do ease back up and NVIDIA can better meet demand for its graphics cards investors will hopefully see a return to stable EPS growth seen in the latter half of 2020 and early 2021.
4.  Moderna, Inc. (MRNA)
Earnings Date: February 24th (Before the Open)
Now a household name, Moderna's share price closed below $20 at the end of 2019 before taking off in 2020 and then skyrocketing to nearly $500 in August 2021. Now at a less eye-watering $170, Moderna has been a volatile ride for anyone brave enough to trade it the last two years.
Moderna has now returned a positive, and increasing, EPS values for the last three quarters. This month's earnings report is not until February 24th, after Feb options expiration. Whether looking to trade Moderna prior to, or through earnings, traders should keep in mind that the stock's volatility is likely here to stay.
5.  Electronic Arts, Inc. (EA)
Earnings Date: February 24th (Before the Open)
Activision-Blizzard (ATVI) largely stole the spotlight for video game business news in recent history, first with depressing sexual harassment allegations, then with a takeover announcement as Microsoft looks to buy the company. Given the lack of headlines it may be easy to forget about Electronic Arts. However, the stock trades with good stock volume and respectable open interest in the options market.
Like Amazon, Electronic Arts underperformed the market last year, down 7.7% in 2021. This came on the heels of strong "stay-at-home" fueled 2020 rally, returning 34%. The stock price losing steam in 2021 makes sense when looking at the year-by-year EPS data. After limited growth in the prior four years, annual EPS jumped from $3.36 in 2019 to $10.37 in 2020, falling to $2.90 in 2021. Time will tell how Electronic Arts performs in this new landscape as if the Activision-Blizzard acquisition goes through.