Royal Mail falters ahead of trading statement
---
Royal Mail has drifted down since June, as enthusiasm for the shares wanes.
Source: Bloomberg
Royal Mail (RM) shares are a classic case of markets asking the question, 'so what now'?
If there was a metaphor for how expectations regarding the economic rebound have gone from manic optimism to ingrained pessimism, then Royal Mail shares would fit the bill perfectly. Having risen for a year, and quadrupling in that time, the wheels have really come off, as the shares drift down below 500p.
Still, those who bought last year are still sitting pretty, but it is clear that the market and RM's shareholders are not very clear on what comes next.
At just under eight times earnings it is still not expensive, it just lacks a catalyst to spark another rally, and from a momentum perspective it seems that RM has yet to conjure up a real story to inspire further inflows.
The drift down towards the 200-day simple moving average (SMA) - currently 477p - continues, with little sign of upward momentum. So far there has yet to be much of an upward move, although support at 470p continues to hold.
A move above 510p would likely provide evidence of returning bullish momentum.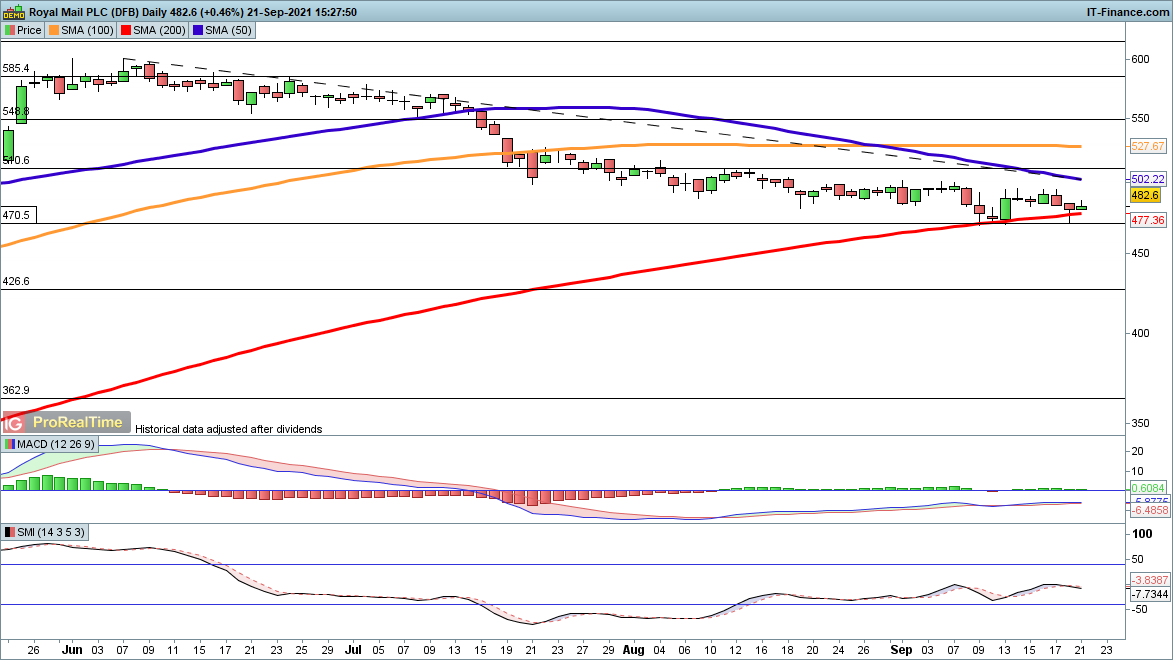 Source: ProRealTime