Is the EA share price about to soar on takeover talk?
---
EA shares could take off tomorrow after Q3 results. And with Microsoft and Sony battling for gaming market share, an acquisition offer could be on the table soon.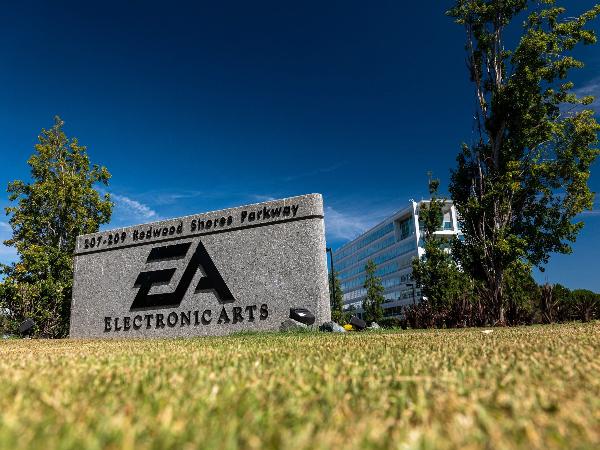 Source: Bloomberg
'EA Sports! It's in the game!'
For many, this phrase evokes fond nostalgia of siblings squabbling over the controller. But while Electronic Arts (NASDAQ: EA) spent the early 90s as a penny stock, it's now a $37.5 billion behemoth.
And according to Mordor Intelligence, the $173.7 billion global gaming market will be worth $314.4 billion by 2027. This rise will be led by 'cloud gaming is the emerging technology' as 5G internet begins to take off, 'eliminating the need for a dedicated gaming console/PC.'
And with Microsoft and Sony fighting for market share in the expanding gaming sector, an acquisition bid for EA could be in the offing.
EA share price: the acquisition game
From Meta Platforms to Microsoft, the race for the metaverse is on. And it's now accepted that the investing theme for 2022 will begin with video games. Already swollen from pandemic-related consumer spending, gaming companies are likely to become even hotter commodities.
Accordingly, Microsoft has agreed to buy Activision Blizzard, owner of the Call of Duty, World of Warcraft, and Crash Bandicoot franchises, for $68.7 billion. CEO Satya Nadella believes that this gaming acquisition 'will play a key role in the development of metaverse platforms.' Activision itself bought out Candy Crush creator King Digital for nearly $6 billion in 2016.
The Xbox owner's acquisition has put pressure on PlayStation maker Sony. The Japanese company is now buying Bungie, the developer of Halo and Destiny, for $3.6 billion. Sony CEO Kenichiro Yoshida believes 'Bungie has created and continues to evolve some of the world's most beloved video game franchises,' while Bungie has confirmed it 'will continue to independently publish and creatively develop…our games will continue to be where our community is, wherever they choose to play.'
But this consolidation of the gaming industry may be short-lived. Federal Trade Commission Chair Lina Khan will be handling an antitrust review into the Microsoft-Activision deal, focussing on how platform exclusivity could harm rivals.
Sony has said it will 'expect that Microsoft will abide by contractual agreements and continue to ensure Activision games are multiplatform.' Meanwhile, Microsoft Gaming CEO Phil Spencer said he plans to 'continue to support those communities going forward.'
But Bloomberg has reported that only the next three Call of Duty games will be multiplatform. While Microsoft will keep 'some of Activision's games' on PlayStations, 'some content' will be Xbox exclusives. Spencer told Bloomberg 'It's not our intent to pull communities away (from PlayStation).' But Microsoft games including Starfield and Elder Scrolls VI are planned to be Xbox only. If the deal does through, it will pile further strain on Sony.
Source: Bloomberg
EA share price: Q3 results
EA owns FIFA, Battlefield, Apex Legends, the Sims, and Madden NFL. It's a jewel in the gaming crown. And if it were acquired by Sony, market forces could force all parties to maintain multi-platform access.
And Goldman Sachs believes the US Federal Reserve will introduce five interest rate rises in 2022. Capital Economics believes the UK's base rate will rise to 1.25% by the end of the year. As monetary policy tightens, EA could be more amenable to acquisition bids which will allow them to grow using their parent company's financial firepower.
Moreover, according to CEO Andrew Wilson, Q2 saw its 'strongest second quarter in the history of Electronic Arts, with more players around the world joining and engaging in our leading franchises, new launches and live services.' Revenue grew 59% year-over-year to $1.85 billion, allowing it to buy back 2.3 million shares for $325 million. And as EA has just named Microsoft executive Chris Suh as its new CFO, an acquisition battle could be just around the corner.
EA itself has made several acquisitions recently, including Golf Clash owner Playdemic for $1.4 billion. Competitor Take-Two Interactive is acquiring mobile games company Farmville-owner Zynga, for $12.7 billion.
The EA share price is down 9% in the past month to $132 as part of the wider market sell-off. But with today's Q3 revenue estimated by Trefis to be $2.7 billion, any takeover interest could see it soar soon.
Trade over 16,000 international shares from zero commission with us, the UK's No.1 trading provider.* Learn more about trading shares with us, or open an account to get started today.
*Based on revenue excluding FX (published financial statements, June 2020).