Nasdaq 100: Higher as yields retreat, after-hours boost from Nvidia
---
Technical overview remains cautious on the daily time frame, while bullish on the weekly and, in sentiment, retail trader sell bias rises.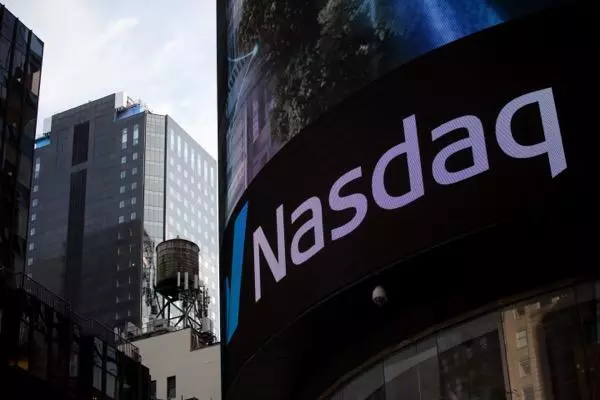 Source: Bloomberg
Disappointing data
There were a couple items out of the housing market on offer yesterday where MBA's weekly mortgage applications reading showed a drop of -4.2%, while new home sales was a beat out of the Census Bureau.
But what took the attention were preliminary purchasing managers' index (PMIs) for the month of August out of S&P Global, and for the US showed ongoing contraction for manufacturing as it dropped from 49 to 47. Services also a miss remaining in expansionary territory at just 51 from 52.3 prior.
Yields in retreat, tech outperforming
The story was generally worse globally with the services sector falling into contraction in the Euro Zone and the UK, and economic worries rising meant a clear pullback in bond yields. Treasury yields finished the session significantly lower and so too when adjusting for inflation, with the seven-year to 30-year part of the curve back beneath 2% in real terms.
Market pricing (Refinitiv) has backed off on rate hike likelihoods for the European Central Bank (ECB) where it's a coin toss on a 25bp (basis point) hike in September, the Bank of England (BoE) where they no longer anticipate peak 6%, and for the US Federal Reserve (Fed) moving further away from another rate hike even if still a significant minority in November/December.
Tech outperforms, Nvidia after-hours boost
And a pullback in yields and hopes of less aggressive central bank tightening is always a plus for growth stocks and their lofty valuations.
The net result of yesterday's fundamental updates was to put both tech and communication on top by the close and outperforming as sectors in a session where only energy was in the red, powering the tech-heavy Nasdaq 100 to a stronger finish besting both Dow 30 and S&P 500 for the session.
Nvidia's earnings after the market close was an added plus for the index and chipmakers in general, easily beating on earnings and revenue, with better guidance and a decent share buyback offering.
Upcoming items
We've got the weekly claims as well as durables for the month of July releasing today. As for tomorrow, revised figures out of University of Michigan (UoM) when it comes to consumer sentiment and inflation expectations before focus shifts shortly thereafter to central bank speak with Fed Chairman Powell's speech at Jackson Hole.
Nasdaq technical analysis
It was more about fundamental updates than technicals, and the results took price past its previous 1st and 2nd Resistance levels with strong gains for contrarian buy-breakouts and lacking a trigger for cautious conformist sell-after-significant reversals.
And then came earnings from Nvidia, giving an additional boost for the index with futures above today's 1st Resistance level already. The overview on the weekly time frame is still 'bull average' where price is already hovering near this week's weekly second resistance level favoring conformist buy-breakout strategies in that time frame.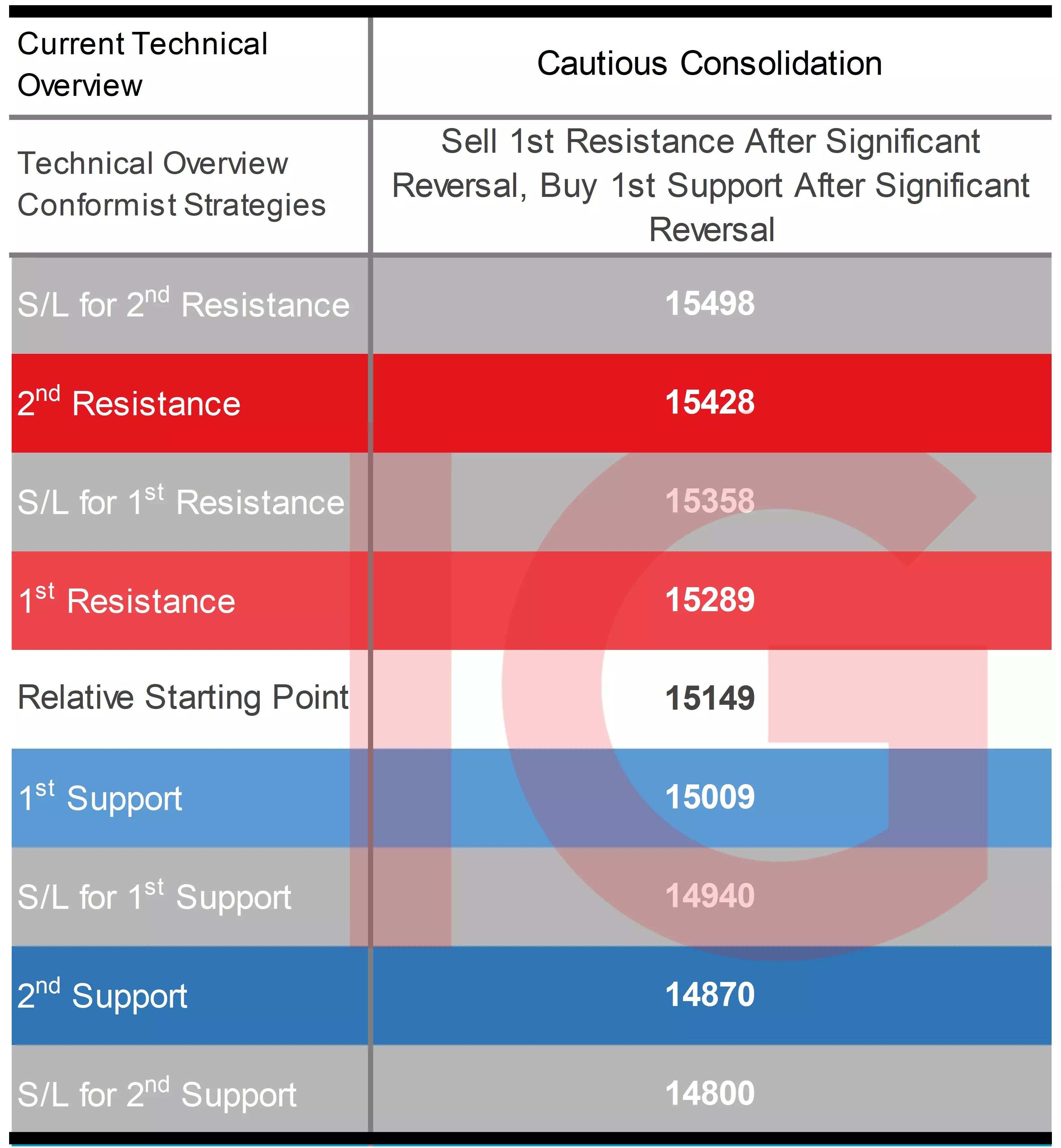 Source: IG
CoT speculators shift to middle
As for sentiment, a big increase in retail trader sell bias from what was slight sell 53% to 63% and not far off heavy short territory. CoT speculators as per last Friday's report shifted from majority short 55% to the middle.
IG client* and CoT** sentiment for the Nasdaq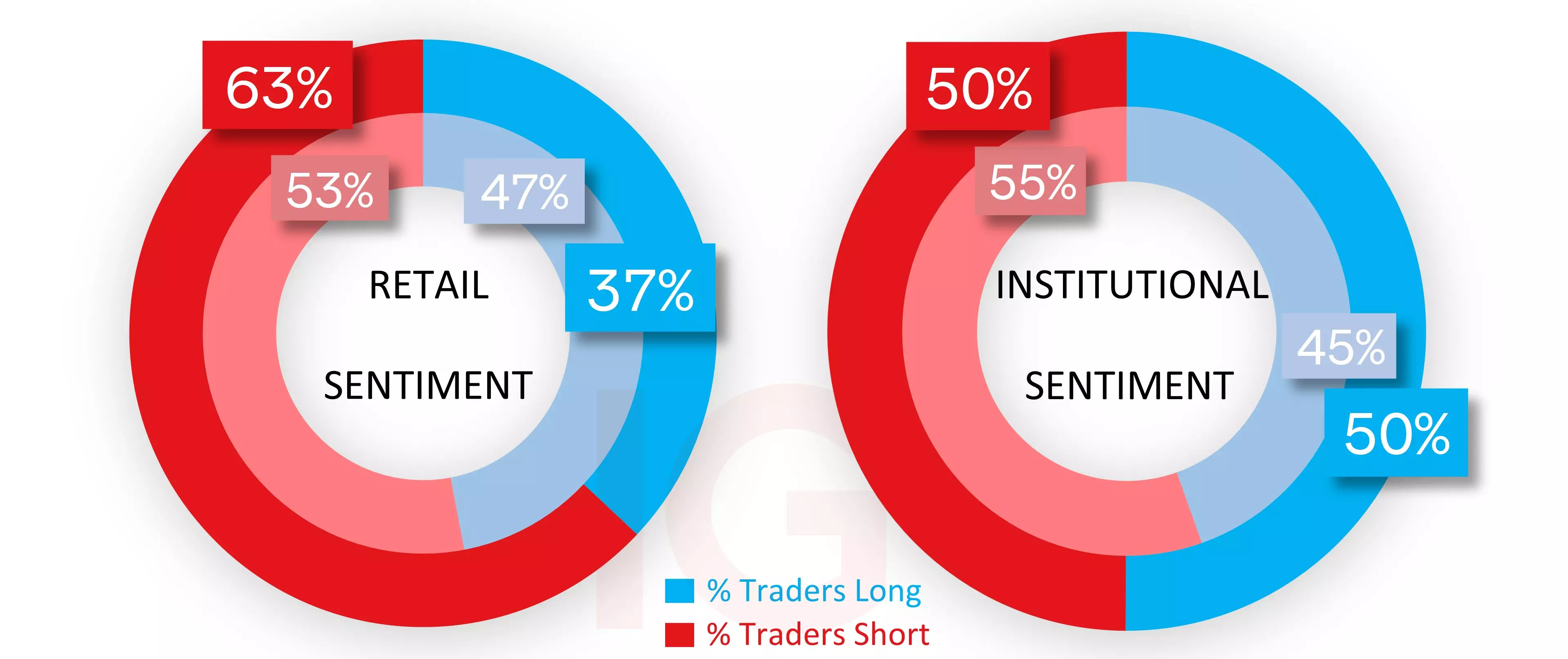 Source: IG
Nasdaq chart with retail and institutional sentiment
Source: IG
* The percentage of IG client accounts with positions in this market that are currently long or short. Calculated to the nearest 1%, as of today morning 8am for the outer circle. Inner circle is from the previous trading day.
** CoT sentiment taken from the CFTC's Commitment of Traders report: outer circle is latest report released on Friday with the positions as of last Tuesday, inner circle from the report prior.