Airline stocks expected to gain as vaccination levels help lift air traffic
---
Airline stocks are on the rise after months of downside. With air traffic expected to benefit from strong vaccination rates, could this represent a good buying opportunity?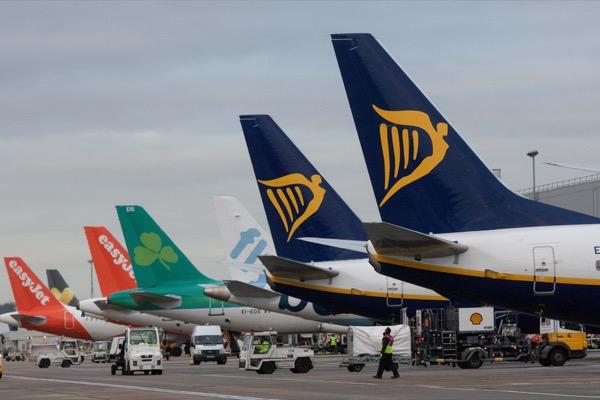 Source: Bloomberg
UK listed airlines in focus as vaccinations lessen restrictions
Airlines are on the rise today, following a period of weakness that has seen the sector on the back foot in recent months. However, with much of the sector still well below its pre-crisis levels, it is worthwhile considering whether we are due another push higher before long.
Firstly, let's look at vaccination levels in some of the main tourist hotspots in Europe. Notably, it is Greece that is lagging behind some of the other dominant tourist destinations, while the wider European average is also lower to reflect weaker protection in some of lesser visited nations.
Nonetheless, with many of the top nations enjoying a high level of coverage, the continent does have a strong base of protection that should help stave off any further lockdowns or classification as high risk regions.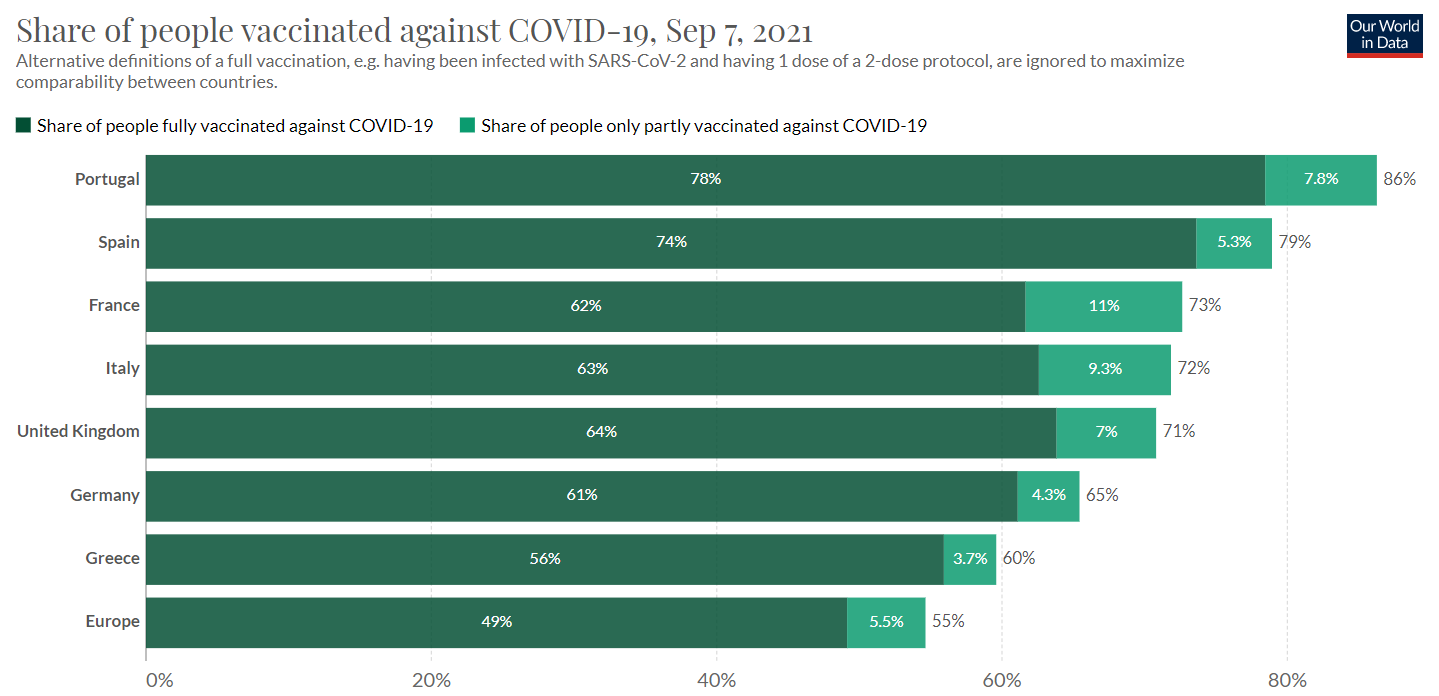 Source: Our World in Data
Notably, we have seen cases rise sharply in the UK despite strong vaccination protection, although deaths remain low which should hold off any fresh domestic restrictions.
For now, the fact that cases in the UK are well above some of these other key nations should help ensure that the government refrains from implementing tighter regulations on travelling throughout much of Europe.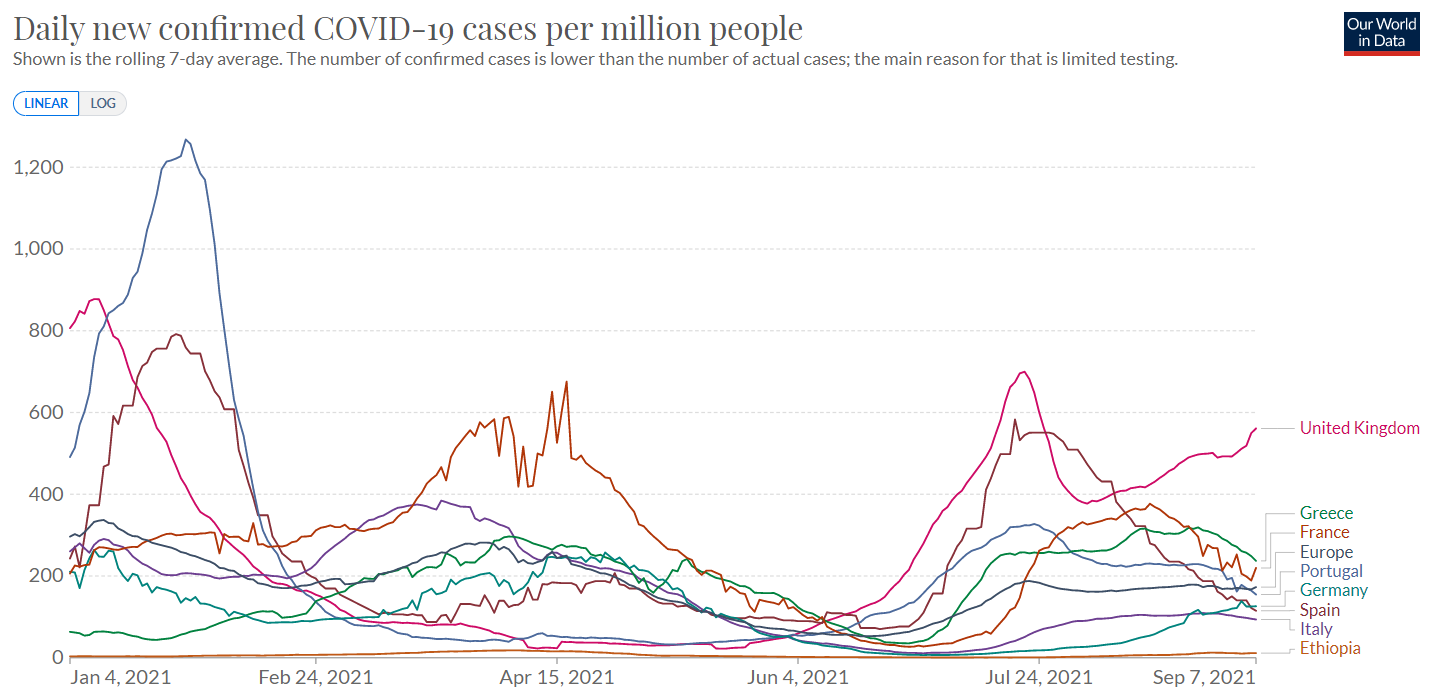 Source: Our World in Data
European-focused airlines appear more predictable
While risks remain over cross-continental travel, the level of vaccinations throughout Europe should ensure that airlines enjoy increased business for the months ahead. Interestingly, the chart below highlights how the UK does appear to be lagging behind some of the major European travel hubs.
However, as a whole we are seeing many nations close in on their pre-pandemic levels. Notably, Greece is the one nation that has more international arrivals and departures than in 2019. That gap between the UK and European travel could be a reason to see value in UK-focused stocks, but could also highlight a reason for outperformance in stocks such as Wizz Air.
Source: Eurocontrol
Wizz air and easyJet lead the way
Looking at the price action over this crisis, we can see that the two outperformers come in the form of Wizz Air and easyJet. Concerns over global travel figures and the lack of business demand does provide some grounds for pessimism over the likes of IAG, which is reflected in its lackluster recovery.
However, there is a strong chance we will see the likes of Ryanair, Jet2, and TUI will start to regain ground as air traffic picks up in the months ahead.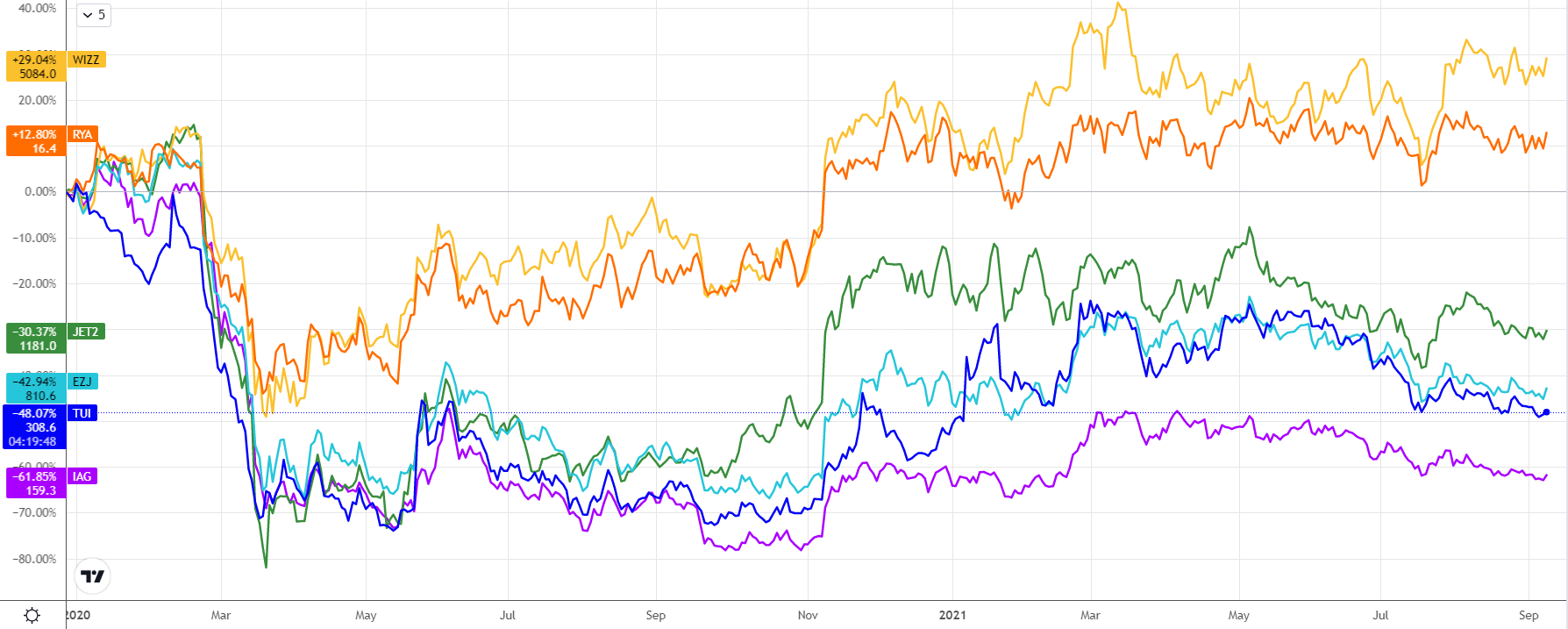 Source: Trading View