Exxon trades at all-time highs after largest profit in 7 years
---
Where to next for the Exxon Mobile share price following its biggest profit in seven years on high oil and gas prices?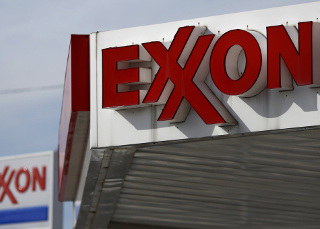 Source: Bloomberg
IG Analyst | Publication date:
Wednesday 02 February 2022 
Exxon Mobil Corp (XOM) beat estimates on Tuesday when the company reported a fourth quarter (Q4) profit of $8.87 billion, its largest in seven years, as it benefited from soaring energy prices.
The oil producer's revenue increased by over 80% year-on-year during Q4, putting it in a stronger financial position to begin to buy back stock during the first quarter and leading to its share price rising by over 6% on Tuesday.
Year-to-date the share price has soared by over 25% and over the past year by over 75%. With Exxon now trading in all-time highs so far at $81.50, the question is where is the share price going to head to next?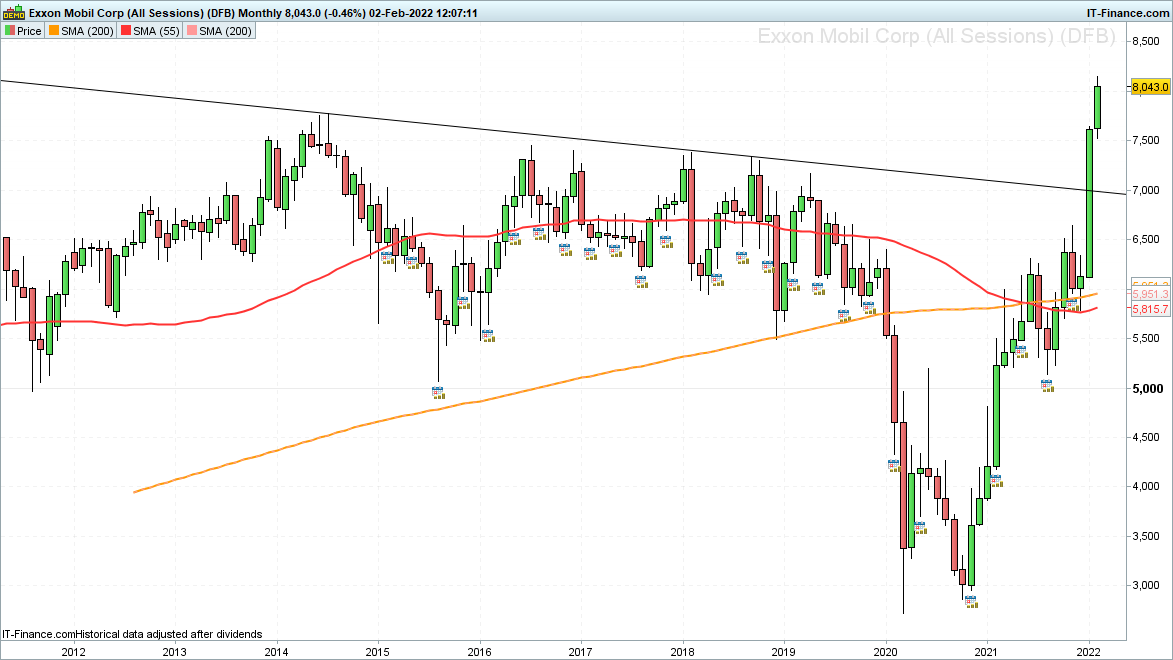 Source: ProRealTime
The first technical upside target can be found by plotting a Fibonacci expansion of the October 2020 to June 2021 advance from the August 2021 low which comes in at $85.85. It is where the distance of the advance seen since August 2021 equals that of the October 2020 to June 2021 rise.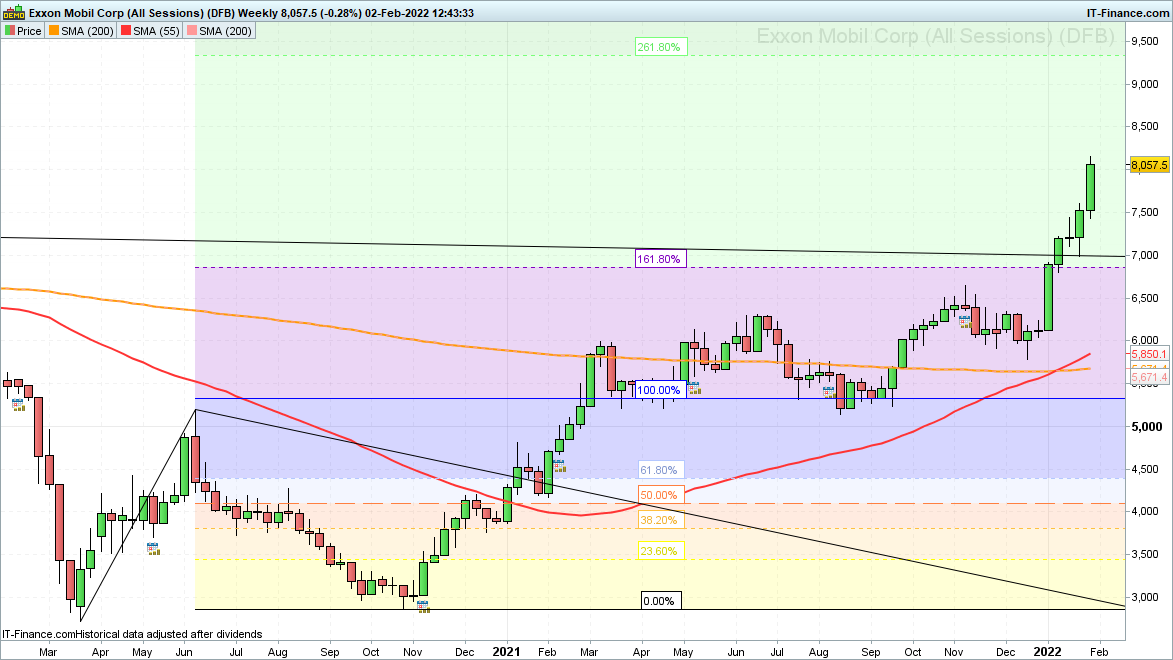 Source: ProRealTime
Further up sits a 261.8% Fibonacci extension of the March-to-June 2020 advance, projected higher from the October 2020 low. This is to say that 2.618 times the distance of the March-to-June 2020 rise is projected higher from the October 2020 low point. The Fibonacci extension can be spotted at $93.30.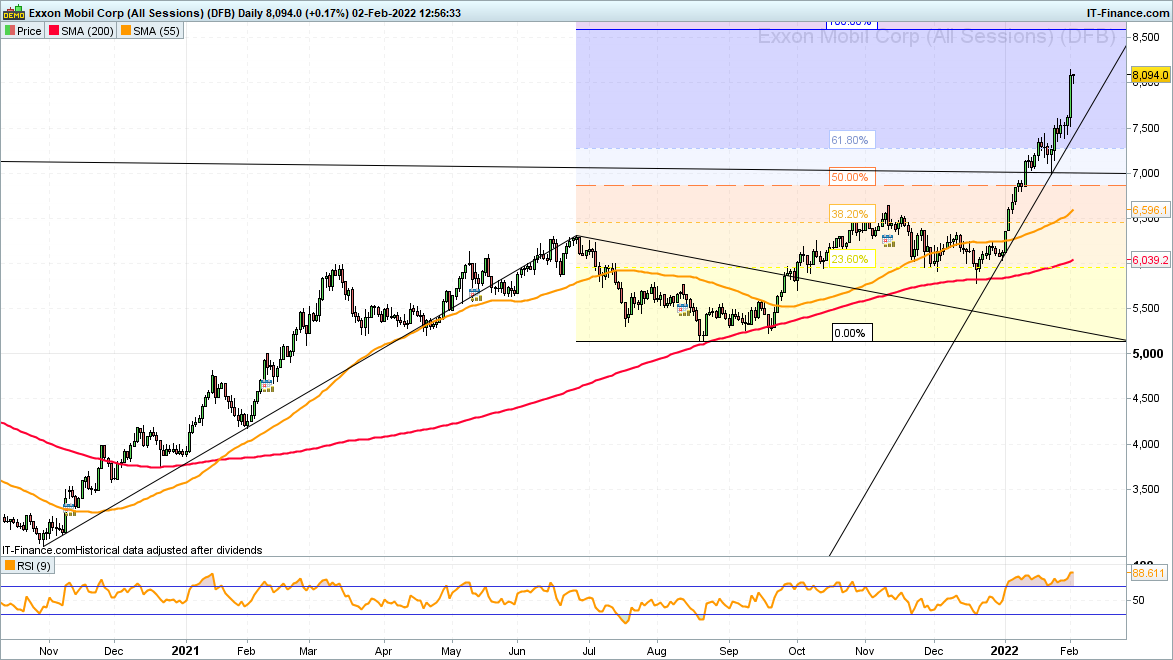 Source: ProRealTime
Financial markets are frequently drawn to these Fibonacci expansions and extensions when trading in uncharted waters such as in new all-time highs, just as they are to round numbers. One such round number and upside target can be found at the psychological $100 mark.
Human beings like to talk about and easily remember round numbers, such as the unfortunate 100,000, and this year the 150,000, Covid-19 death thresholds frequently mentioned by the UK media during the pandemic. Since human emotions, such as greed, hope and fear, to a large extent drive financial markets, it is not surprising that these also tend to gravitate towards round numbers, both to the up- and downside.
It may take a while for the above-mentioned upside targets to be reached but as long as the steep two-month uptrend line at $74.20 underpins, the bulls will remain firmly in control. Only a slip through the last swing-low on the daily chart seen on 24 January at $69.81 would neutralise the short-term bullish outlook.