Is Lyft On the Road to Success or Speed Bumps Ahead?
---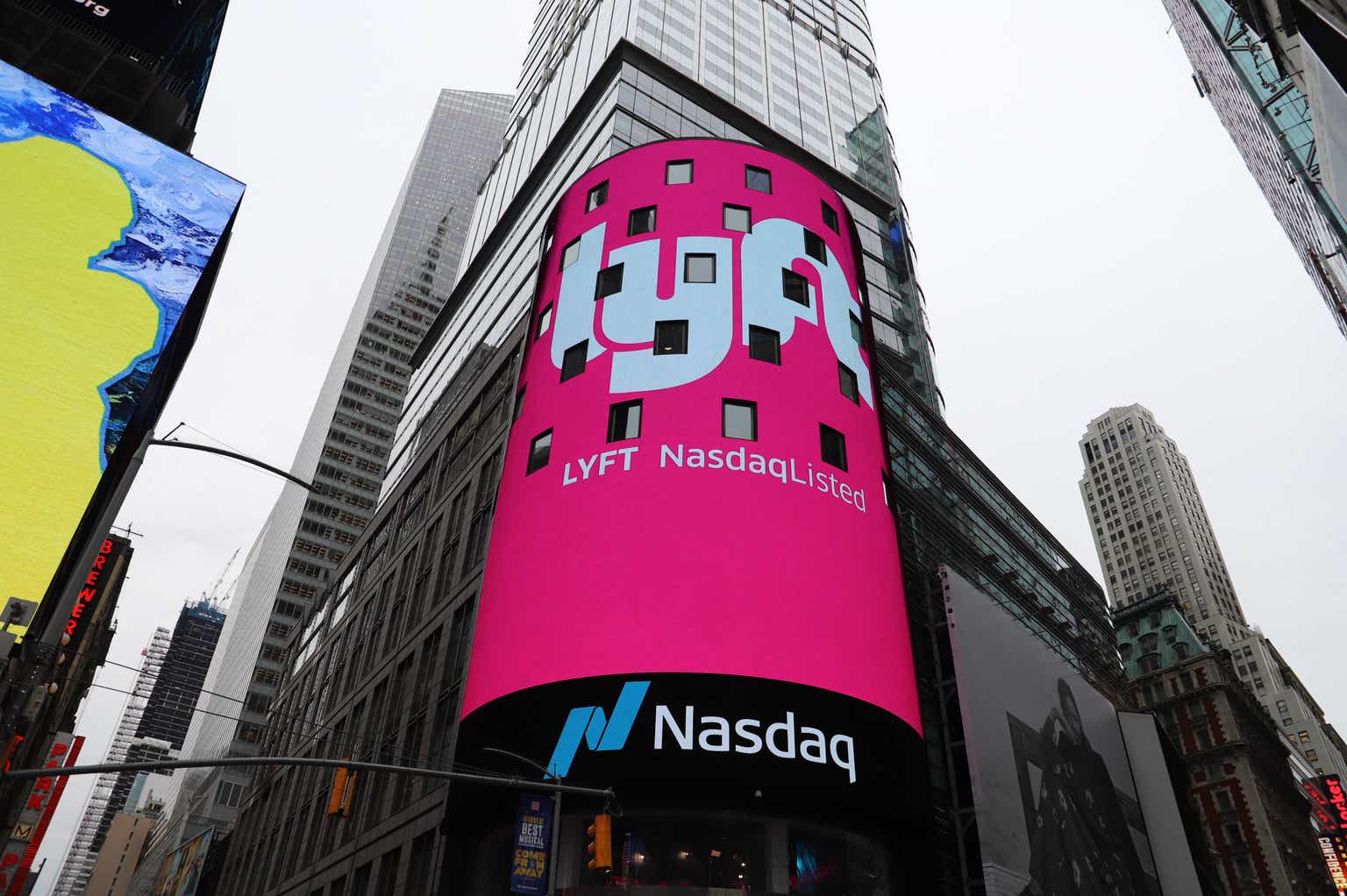 Feb 10, 2022  |  By: James Blakeway, tastytrade.
At $44 per share, Lyft, Inc. (LYFT) is a far cry from its summer 2019 debut high of $88.60. However, things may be turning around for LYFT shareholders. By the end of 2019, LYFT seemed to be shrugging off the post-IPO lows, pushing back above $50 by February of 2020. Naturally, the pandemic took its toll on LYFT, slumping the stock to a low of $14.56 by mid-March.
Fast forward to 2021 and LYFT found a high price back above $68 before a rocky rest of the year, closing 2021 around current prices at $42.73.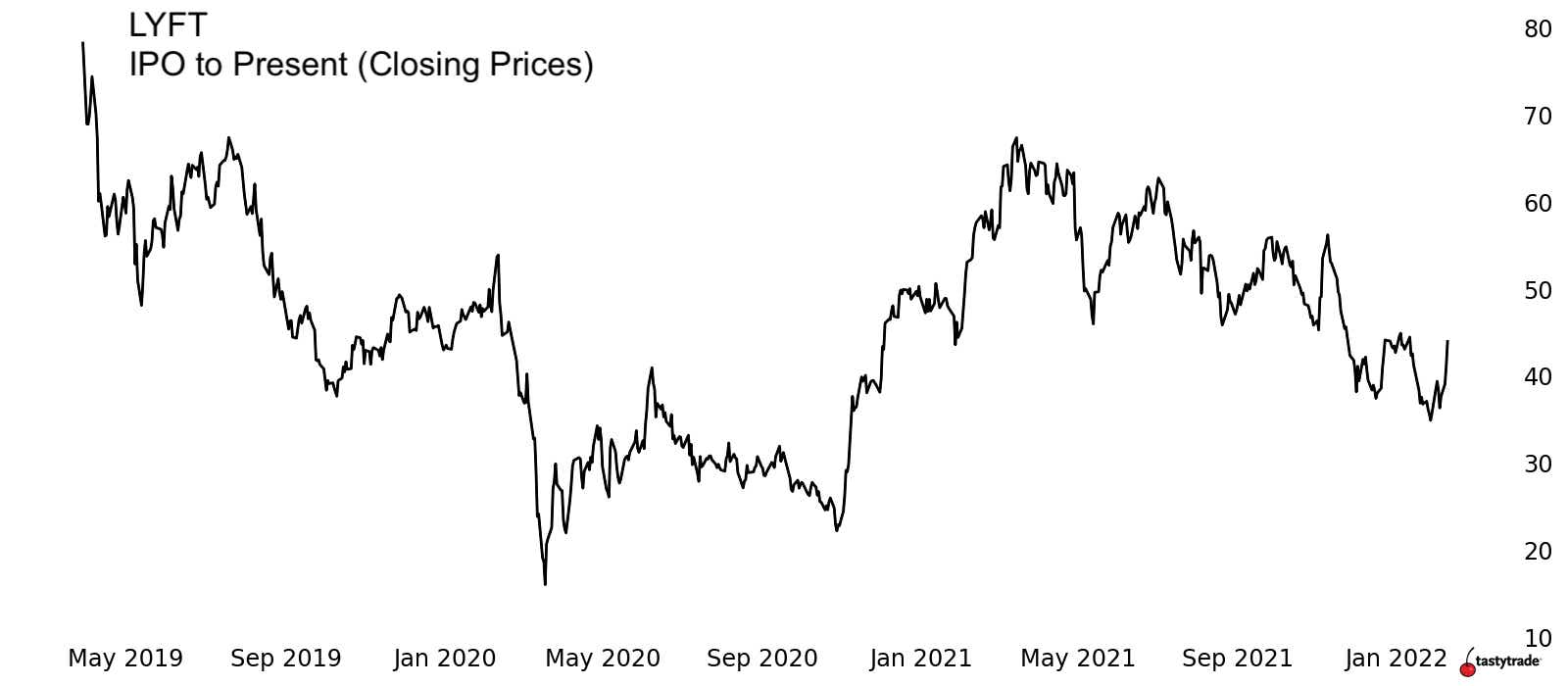 Lyft & Uber Stock Performance
Looking from the start of 2020 until now, LYFT investors are essentially at a breakeven. Those invested in Uber Technologies, Inc. (UBER) have fared slightly better, with approximately a 29% return. The volatilities of LYFT and UBER were far higher than the S&P 500 ETF (SPY), as expected and illustrated by the graphic below.

Yesterday, LYFT rose 6.8% after earnings, as the stock finally posted a positive earnings per share (EPS) of $0.09. Initial reactions in after-market trading indicated trepidation, as the active riders for LYFT were below expectations, though those early losses were shaken off after the market opened Wednesday. Revenue growth also impressed investors, beating expectations at $970 million for the quarter. As might be anticipated, earnings in 2021 were vastly improved with continued signs of growth. Q3 and Q4 for 2021 saw year-over-year growth of 73% and 70% respectively.

Lyft stock price outlook
All in all, things are looking better for LYFT and its shareholders moving forward in 2022. So, where's the stock heading next? The options market gives some clue as to current expected movement for the following months, and even out to the start of 2023. The graphic below indicates some of the expected movement for LYFT, as well as the implied ranges of the stock price. Keep in mind that these are a snapshot of dynamic, constantly changing metrics, calculated from the options market.

How to trade Lyft post-earnings
Those who believe that LYFT will stay at this price level or continue to rally can consider a short put trade for the March or April Expiration cycle. Earnings in LYFT will now not be released again until May.
The following short put trade requires less than $500 in capital for a standard margin account and collects $204 in premium.
Open a Margin Account at tastyworks
Managing the trade for a 50% winner would yield a return on capital of 21%. The trade will still make money at expiration if LYFT stays above the breakeven price of $37.96. It's important to remember that if LYFT should fall, this position does bear the same risks as owning 100 shares of stock.