Are Tesco shares a strong FTSE 100 opportunity after Q1 results?
---
Tesco's share price remains flat after the UK's grocery market leader reported resilient first quarter earnings. Where next for the FTSE 100 stalwart?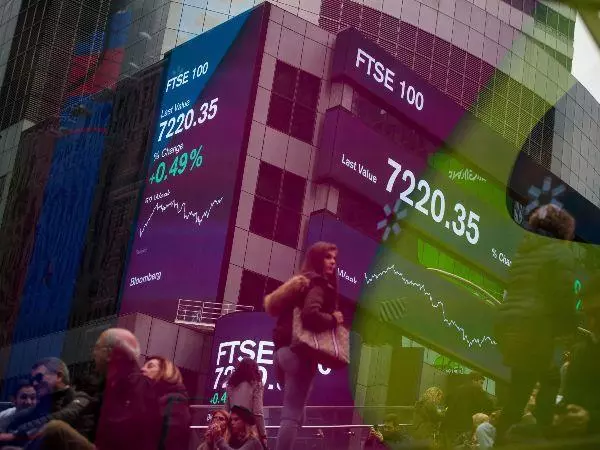 Source: Bloomberg
Tesco shares (LON: TSCO) have seen some serious volatility considering the FTSE 100 company's reputation as the bellwether for the UK's retail economy. With a 27.1% market share according to Kantar, the FTSE 100 stock has risen by 15.2% year-to-date to 264p, having seen a low of 201p in October 2022 and a high of 303p in January 2022.
But with many analysts considering that the worst of inflation is now behind us — CPI stands at 8.7%, down from a high of 11.1% in October 2022 — Tesco's share price may be due for further recovery.
Tesco shares: Q1 results
For the 12 weeks ending 27 May, Tesco saw like-for-like sales rise by a solid 8.8% to £13.79 billion, driven primarily by high inflation in the UK, but held back by much lower growth in central European operations as the Hungarian government withdrew significant consumer stimulus.
Tesco has advanced in four key areas. First, in the core UK business, it saw large store sales 'particularly strong,' with sales rising by 9.9%. Second, online sales grew by 8.2% as the FTSE 100 retailer saw its online market share rise by 75bps to 37.5% — and given the trajectory this could continue to rise over time.
Third, it's carefully targeting price-conscious consumers with 700 products now price matched to 'discounter' Aldi — which has been slowly stealing market share over the years — and seeing 'strong volume response' to its Low Everyday Prices price-lock scheme on over 1,000 products.
But fourth, it's also winning custom from wealthier customers, with a 'ninth consecutive period' of switching gains from premium retailers. For context, Finest sales rose by 14.9% after the retailer launched 126 new lines.
It's also worth noting that the Booker wholesaling distributor business saw significant growth with retail sales up by 15.6%.
FTSE 100 shares: where next for Tesco?
CEO Ken Murphy enthuses that Tesco is 'well-positioned for the months ahead and we are reiterating our guidance for the full year.' The anticipation is for 'a broadly flat level of retail operating profit in 2023/24 and retail free cash flow within our target range of £1.4 billion to £1.8 billion.'
Of course, this a fairly large range — but perhaps reflects the uncertainty in the UK's macroeconomy with inflation uncomfortably elevated and the base rate at 4.5% — both far higher than most analysts had predicted at this point last year. Indeed, Murphy notes that 'many of our customers continue to face significant cost-of-living pressures...(but) there are early encouraging signs that inflation is starting to ease across the market.'
Food inflation currently stands at 19%, and though this is middle of the range across Europe, food remains one of the only areas of spending where consumers can cut back to value. The CEO has asked the government to help tackle inflation by easing Brexit-related regulations, and even wants business rates reduced, which have doubled over the past decade and cost the FTSE 100 company £700 million over the last year alone.
However, Murphy also notes that even if inflation starts to dip amid rising wages, 'it is unlikely prices will return to where they were.' But the situation is perhaps better than first appears; most shoppers are down switching to own-label goods, or from fresh to frozen, such that personal inflation rates may be below the official 19% figure. In addition, the growth of sales at larger shops reflects bulk buying — even though overall sales are still falling.
With the company winning market share from the likes of Marks & Spencer, Waitrose, and Ocado, Bloomberg Intelligence analyst Charles Allen considers that inflation remains a 'huge factor' for the FTSE 100 chain. Meanwhile John Choong at Investing Reviews points out that even though the update was 'encouraging...(and) the growth rate is impressive by historical standards, this is mainly due to inflation boosting those figures.'
RBC Brewin Dolphin's John Moore is more bullish, arguing that 'Tesco is strengthening its grip on its position as the UK's top supermarket... with life likely getting tougher for its leveraged rivals, like Asda and Morrisons.'
The FTSE 100 retailer remains the bellwether stock for the wider sector. A strengthening economy could see increased revenue, while weaker overall growth could see it continue to gain market share. In the low margin, highly competitive world of food retailing, the blue-branded operator remains the market leader for a reason. And recent volatility means that Tesco shares remain some way off their relatively recent high.
Of course, volatility cuts both ways.