Nvidia's Stock Price Hits All-Time High: What Comes Next?
---
Nvidia has delivered an impressive quarterly result for Q2, 2023. So, what does Nvidia's financial report indicate, and can this upward momentum in its stock price be sustained?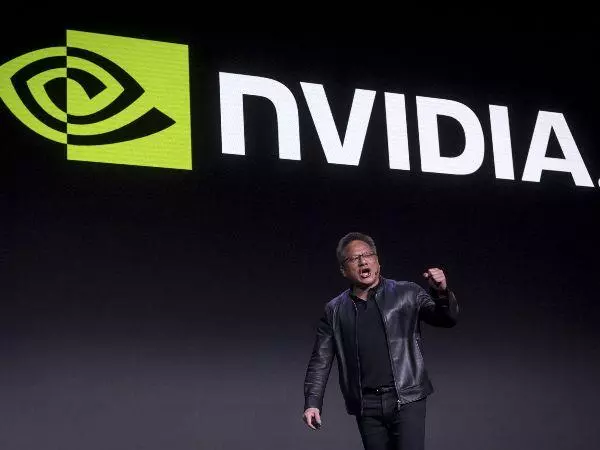 Source: Bloomberg
Nvidia Q2 Earnings Key Takeaway

Nvidia's second-quarter financial report has injected a much-needed boost into the recently sluggish stock market, as both revenue and profit have surpassed market expectations.

According to Nvidia's Q2 report, the company achieved another record-breaking quarter, with total revenue surging by 88% compared to the previous quarter and doubling to $13.51 billion compared to the same period last year. Earnings per share also saw an astonishing 854% year-over-year increase, aligning with market expectations.

What's even more surprising to the market is the substantial increase in Nvidia's profit margin. The company's profit margin skyrocketed from 43.5% in the same period last year to an impressive 70.1%.
Source: Nvidia
Nvidia's CEO, Jensen Huang, emphasized during the post-earnings press conference that a new era of technology has dawned, with global businesses actively embracing faster computing and AI technologies. In the last quarter, several major cloud service providers announced their adoption of Nvidia's H100 artificial intelligence infrastructure. Nvidia's AI chips have already found applications across various industries.

Furthermore, Nvidia also announced a stock buyback of 7.5 million shares and the distribution of dividends totaling $3.38 billion.

Nvidia's Q3 Outlook

Nvidia anticipates that in the third quarter of 2023, the company's total revenue will continue to increase significantly to $16 billion, while profit margins are expected to further optimize from the current 70% to a range between 71.5% and 72.5%.

However, despite the company's nearly impeccable fundamentals, Nvidia faces significant risks from policy environment. Nvidia admitted that they anticipated stricter U.S. restrictions on chip sales to China, which will have far-reaching negative implications for the company.

Colette Kress, the company's Chief Financial Officer, mentioned during the earnings release that the U.S. government's restrictions on selling AI chips and high-end components to China, which have been in place since September last year, have already had a noticeable impact. Although Nvidia currently sells a lower version of the chip in China, it is still significantly affected.

Currently, two-thirds of Nvidia's sales come from markets outside the United States, and losing access to the Chinese market would be a substantial blow to the company.

Nvidia's Stock Price

Nvidia, after an over 280% stock price surge in 2023, now boasts a market capitalization exceeding $1 trillion, solidifying its position as a standout performer in the tech stock arena.

Despite a brief dip of over 10% in Nvidia's stock price during the first half of August, primarily attributed to supply constraints and economic outlook concerns, these concerns have steadily faded away. This shift came after Morgan Stanley upgraded Nvidia's target price and reaffirmed their support for AI stocks.

Nvidia's stock price started a significant rebound from the short-term bottom at $400 just two days before the earnings report was unveiled, surging by over 20% in a week.

It appears that the recent pullback has come to an end. The stock price has broken through multiple resistance levels in the past three days, including the 20-day moving average, the downward trendline, and the previous high around $470-$480.

Following the earnings announcement, the stock even breached the psychological barrier of $500. However, it might face some selling pressure at this critical level, prompting some investors to pocket their profits.

While Nvidia's valuation is undeniably on the higher side, and its short-term surge has already reflected the company's fundamentals and prospects, the Relative Strength Index (RSI) is also nearing overbought territory. But the recent pullback has revealed that even when Nvidia experiences short-term retracements, many investors consider it a buying opportunity. Hence, in the medium to long term, the stock's upward momentum is likely to persist.

However, as Nvidia's Chief Financial Officer candidly pointed out, the company's most significant risk stems from the policy environment, which is a risk factor investors should pay close attention to.