FTSE 100: Are Ocado shares an attractive buy?
---
Following Ocado takeover speculation in June its share price nearly tripled: does the current retracement lower represent a good buying opportunity?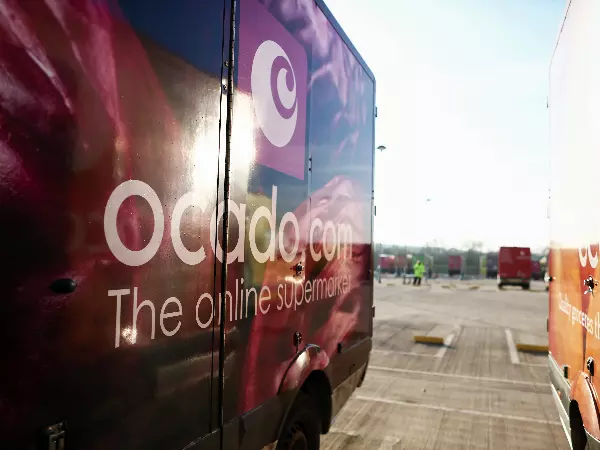 Source: Bloomberg
What to watch out for regarding Ocado
Ocado, the innovative online grocery company, has disrupted the traditional supermarket industry with its automation and efficiency. By streamlining the process of fulfilling online orders, Ocado has surpassed physical stores in the online grocery market. But the company's ambitions don't stop there. Building on its success as an online grocery retailer, Ocado now offers complete solutions for automating online groceries to stores worldwide through its technology solutions branch.
This branch has experienced remarkable growth, with a 59% year-on-year increase. As grocery stores face tighter budgets, there is a strong incentive to enhance operations, and Ocado's products have proven effective in achieving that. For example, retailers like Kroger have witnessed a 25% increase in productivity after adopting Ocado's products. Once stores have implemented Ocado's hardware, it becomes challenging to switch away, leading to loyal customers and a 61% year-on-year growth in recurring fees.
While this tech solutions branch currently represents only 11% of Ocado's total income, the company's management predicts significant future growth, projecting a 40% increase in revenue. This positive outlook has been well received by investors.
However, there are concerns about Ocado's financial situation. Net losses have been growing, primarily due to inflation. The supermarket industry has been particularly affected, with earnings before interest, taxes, depreciation and amortisation (EBITDA) falling from £31.3m in the first half of 2022 to a £2.5m loss in the first half of 2023. On a more positive note, Ocado has managed to slightly improve its market share, and management expects slightly positive EBITDA in the retail sector next year.
Furthermore, the company's capital expenditures remain high due to investments in the tech solutions branch, which have increased by 18.9%.
With rising interest rates and uncertain macro conditions, the lack of profitability not only dampens investor sentiment but also adds volatility to the stock.
Technical analysis on the Ocado share price
Ocado's share price, the darling of short-sellers in 2021 and 2022, reversed its fortunes when Amazon takeover speculation led to a near tripling of its share price from its five-and-a-half year June low at 342.00p to its 1,017.00p July peak.
Ocado Weekly Candlesticks Chart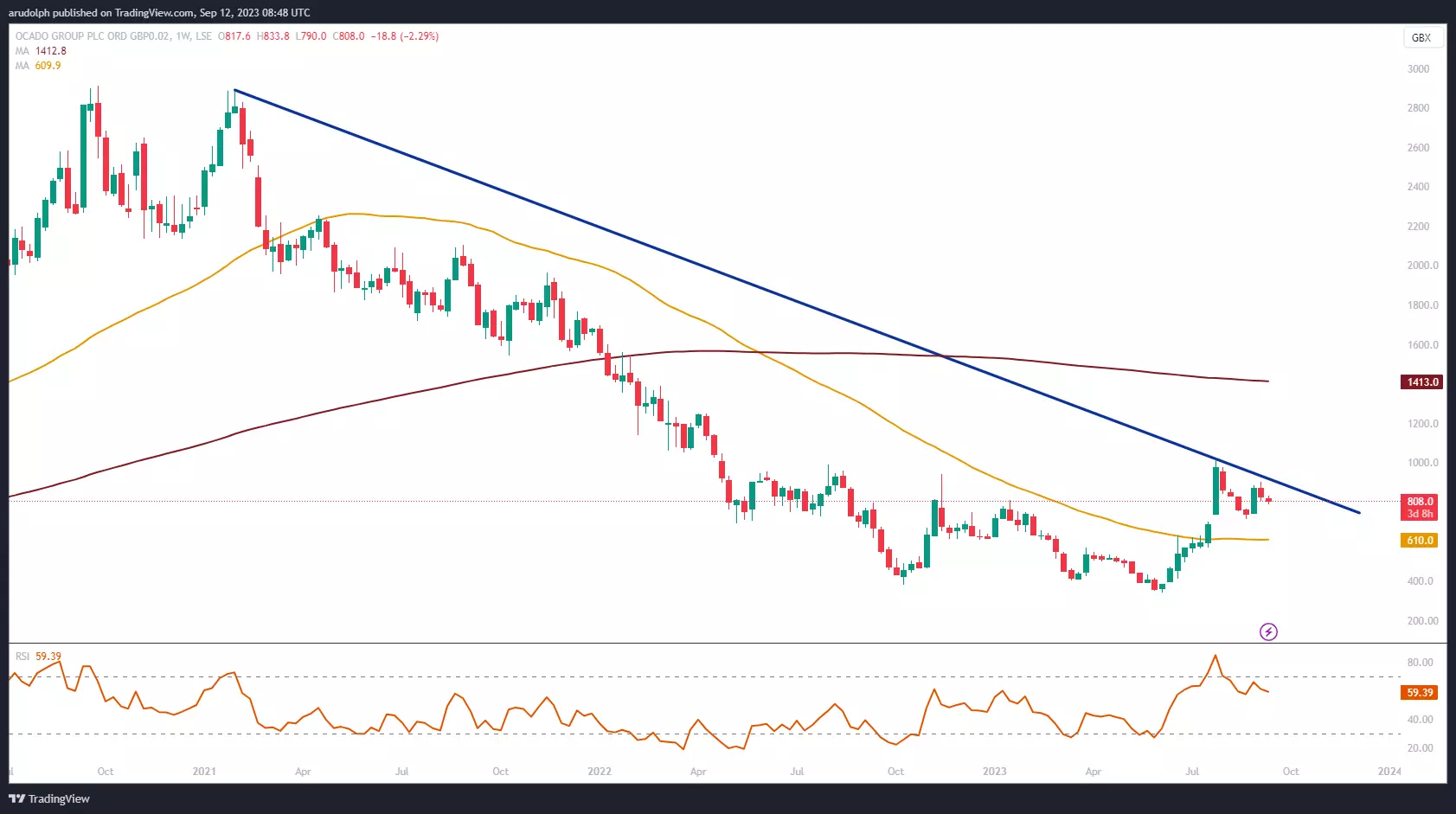 Source: Tradingview
From that peak the Ocado share price has been drifting lower since, so far reaching an August low at 712.80p, before making another attempt to the upside in late-August and early-September before sliding to the June-to-September uptrend line which currently underpins.
Were it to be slipped through, the 55-day simple moving average (SMA) at 752.6p may offer support, together with the 712.8p August low. While it holds on a daily chart closing basis, the medium-term uptrend from the June trough remains intact.
Ocado Daily Candlesticks Chart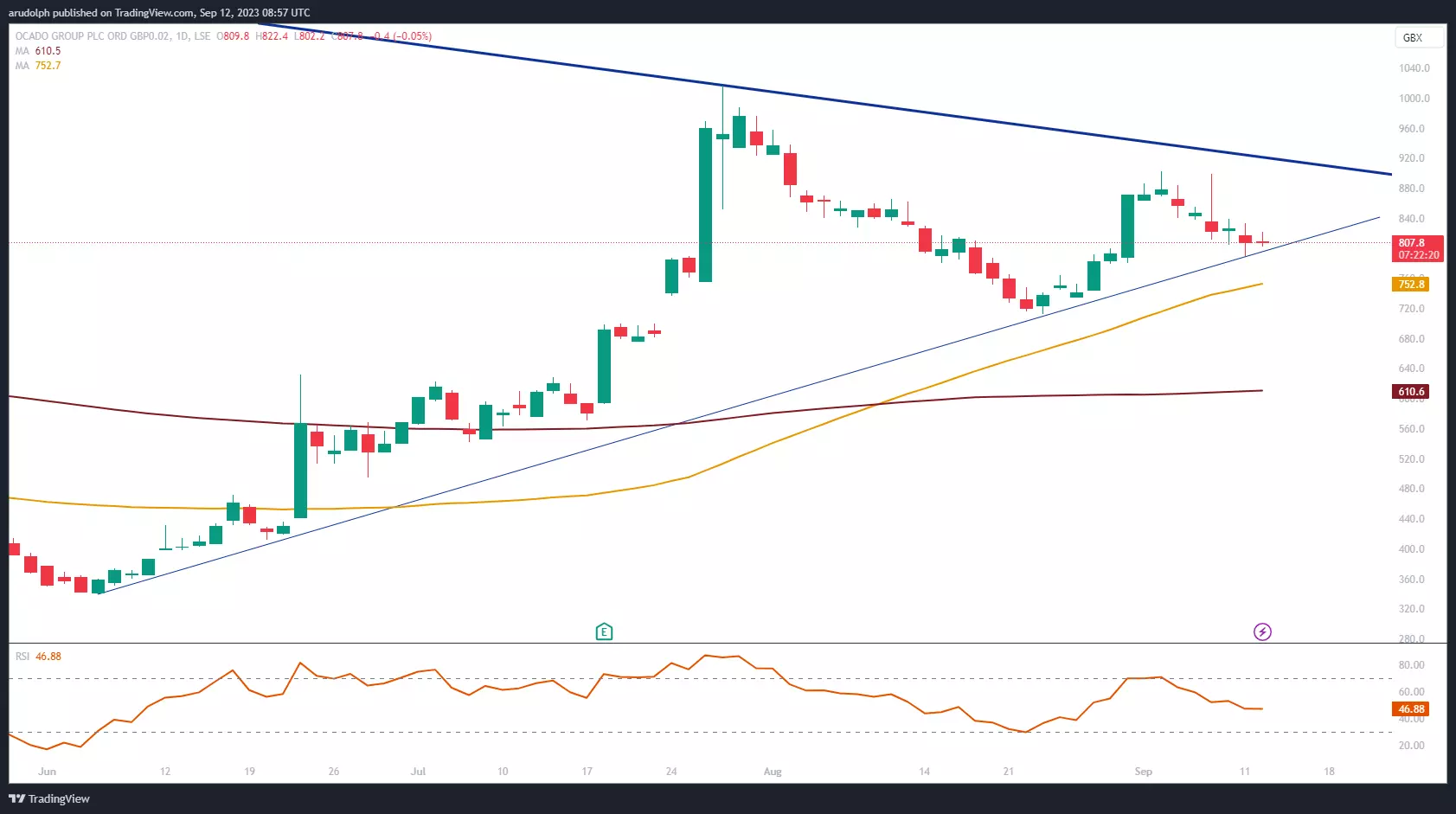 Source: Tradingview
Were support at 712.8p to give way, however, the 200-day SMA at 610.6p would be back in the picture.
For the bulls to be back in control a rise and daily chart close above the current September high and the 2021-to-2023 downtrend line at 902.4p to 922.2p would need to occur.
In case of the July peak at 1,017p being exceeded, the April 2022 high at 1,249.5p would be back in sight.
Analysts' recommendations and IG sentiment
Fundamental analysts are torn between 'hold' and 'buy' for the Ocado share price with Refinitiv data showing 6 strong buys, 1 buy, 6 hold and 4 sells - with the median of estimates suggesting a long-term price target of 680.00 pence for the share, roughly 18% below the current price (as of 12/09/2023).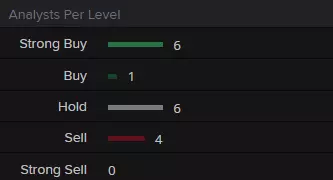 Source: Refinitiv
IG sentiment data shows that 80% of clients with open positions on the share (as of 12/09/2023) expect the price to rise over the near term, while 20% of clients expect the price to fall whereas trading activity over the last week shows 65% of buys and this month 70% of sells.

Source: IG