Bank of Japan (BoJ) preview: Speculations over further policy tweak mount
---
The BoJ is set to hold their monetary meeting across 30 – 31 October 2023, with market participants holding their breath for possible BoJ policy action.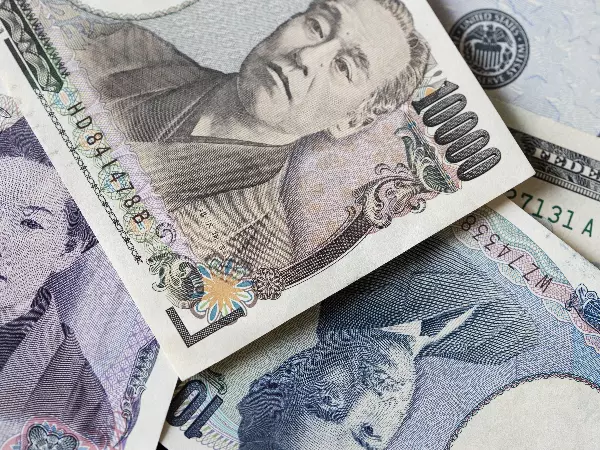 Source: Bloomberg
What to expect at the upcoming Bank of Japan (BoJ) meeting?
The BoJ is set to hold their monetary meeting across 30 – 31 October 2023, with wide consensus for its short-term interest rate target to be kept unchanged at -0.1% and for the 10-year bond yield around 0%.
The key focus will revolve around whether the central bank will deliver further tweaks to its yield curve control policy (currently at a 1% upper limit) or any other policy adjustment, given the recent rise in Japan's 10-year government bond yields to its decade high. Recent media report by Nikkei revealed that it will be a topic of discussion at the upcoming meeting, but there has not been a clear consensus among policymakers around the central bank's next move or its timing just yet.
Thus far, broad market expectations are priced for Japan to scrap its negative rates in the first half of 2024, still very much anchored by the BoJ Governor Kazuo Ueda's previous comments of having enough data by this year-end to determine its rate outlook.
Source: Refinitiv, as of 25 October 2023.
Upcoming meeting to be a 'live' one
This week, the Japanese 10-year government bond yields witnessed a fresh decade high, with yields briefly touching the 0.875% level, almost double the 0.460% level just three months back. While there are still room before it tests the BoJ's 1% upper limit, the relentless rise in Japan's 10-year yields reflects some resilience to the six rounds of bond-buying operations by the BoJ since July 2023 and continues to reveal hawkish bets in place for further policy normalisation.
The implied volatility for the 10-year government bonds futures has also witnessed a surge ahead of the upcoming meeting, suggesting that markets are expecting the meeting to be a 'live' one with possible BoJ policy action. Japanese Government Bond (JGB) futures are also back to retest its nine-year low, with broad positioning in place for potentially weaker bond prices.
Source: TradingView
Source: TradingView
Upcoming meeting to bring fresh forecasts on growth and inflation conditions
Back in July this year, inflation forecasts for FY2023 and FY2024 were guided at 2.5% and 1.9% respectively, but current expectations are that these figures may be revised higher at the upcoming meeting. This follows after core inflation in Japan came in higher-than-expected in September for its third straight month, while oil prices have gained more than 20% since its July meeting. Market focus will revolve around policymakers' views of whether an upward revision in the inflation forecasts may meet their condition of 'sustainable inflation' for a policy pivot.
On the other hand, BoJ doves may still tap on the absence of an upward build in wage pressures to argue their case for more wait-and-see. Japan's wage growth has softened to 1.1% in August, which marked its third straight month of moderation. The conflicting signs seem to make any policy move at the upcoming meeting harder to grasp, with a more even split in views likely to trigger volatility on any BoJ action (or inaction).
Source: Refinitiv
USD/JPY: Respecting the intervention level of 150.00
Rising US-Japan bond yield differentials have been supportive of USD/JPY's upside, but recent moves for the pair has stalled around the key psychological 150.00 level – a level where Japanese authorities intervened back in October 2022 with US$42.4 billion of yen-buying to prop up the currency. A move similar to that of October 2022 was observed recently on 3 October 2023, where a retest of the 150.00 level was met with a strong sell-off of 280 pips within a span of minutes.
The sharp move has raised speculations of possible intervention efforts by authorities and although it has not been acknowledged by Japanese officials, the 150.00 level is now looked upon as a line of caution for buyers, serving as a key resistance for the USD/JPY to overcome.
Overall, the higher-highs-higher-lows formation since the start of the year still keeps an upward trend intact for now, with its daily Relative Strength Index (RSI) hovering above the key 50 level. Any success in reclaiming the 150.00 level may support a move towards the 152.00 level, while on the downside, any retracement may leave the 145.80 level on watch as immediate support.
Source: IG charts
Nikkei 225: Attempting to find support from lower channel trendline
The Nikkei 225 index has been guided by a falling channel pattern since June this year, with recent moves attempting to find support from the lower channel trendline at the 30,700 level. This level coincides with a 38.2% Fibonacci retracement from its January 2023 low to June 2023 high, which may support some views of a bullish flag formation still in place.
Any signs of a quicker pivot from current accommodative policies at the upcoming meeting may translate to downside risks for the index, with any breakdown of the lower channel trendline support potentially paving the way to retest the 29,800 level next. On the upside, the upper channel trendline may serve as key resistance to overcome at the 32,400 level.
Source: IG charts
IGA, may distribute information/research produced by its respective foreign affiliates within the IG Group of companies pursuant to an arrangement under Regulation 32C of the Financial Advisers Regulations. Where the research is distributed in Singapore to a person who is not an Accredited Investor, Expert Investor or an Institutional Investor, IGA accepts legal responsibility for the contents of the report to such persons only to the extent required by law. Singapore recipients should contact IGA at 6390 5118 for matters arising from, or in connection with the information distributed.

The information/research herein is prepared by IG Asia Pte Ltd (IGA) and its foreign affiliated companies (collectively known as the IG Group) and is intended for general circulation only. It does not take into account the specific investment objectives, financial situation, or particular needs of any particular person. You should take into account your specific investment objectives, financial situation, and particular needs before making a commitment to trade, including seeking advice from an independent financial adviser regarding the suitability of the investment, under a separate engagement, as you deem fit.

No representation or warranty is given as to the accuracy or completeness of this information. Consequently, any person acting on it does so entirely at their own risk. Please see important Research Disclaimer.
Please also note that the information does not contain a record of our trading prices, or an offer of, or solicitation for, a transaction in any financial instrument. Any views and opinions expressed may be changed without an update.