Lumber looks primed for another big Q4 surge
---
Lumber looks set for a bumper Q4, with seasonality charts signalling the potential for another big surge in price.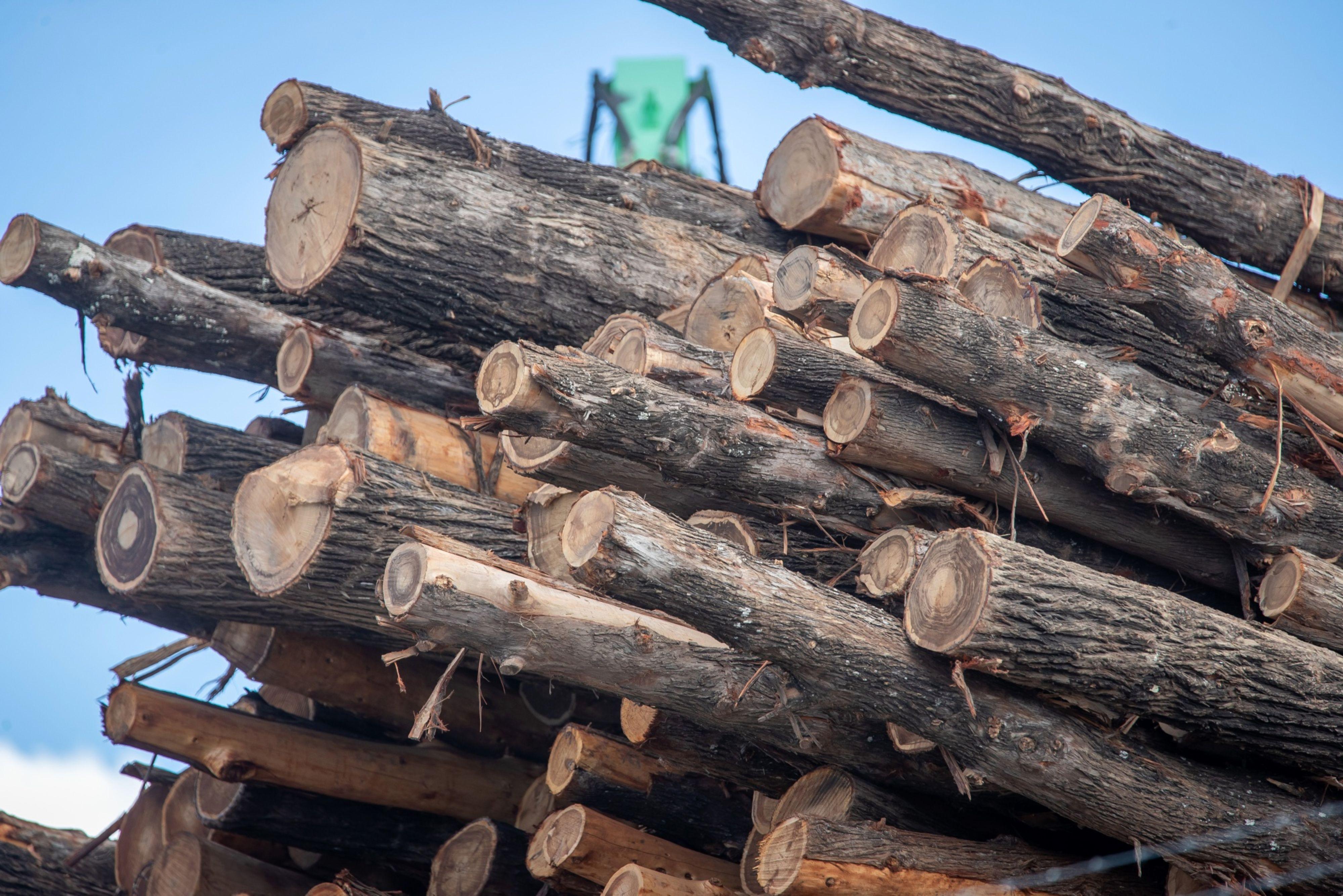 Source: Bloomberg
Lumber prices on the rise, as fourth quarter rally looks to be taking shape
Lumber enjoyed a strong week just gone, with prices rising back towards the key $811 resistance level. From a wider perspective, we can see how the past three months have brought about an impressive 73% gain for this market.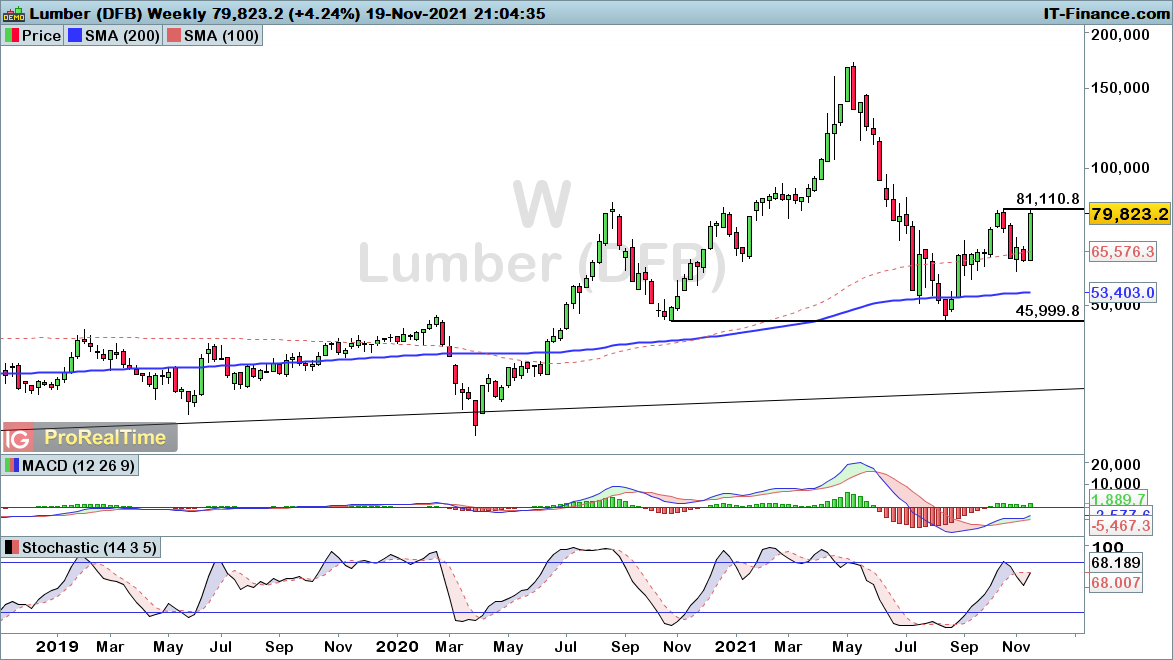 Source: ProRealTime
The seasonality chart highlights how this rally could pave the way for another big year-end recovery for lumber.
With price having slumped in May-August, we have seen price set up for a potential repeat of the average trajectory seen over the past 20-years. That chart points towards a particularly strong fourth quarter, with November and December providing major upside in the past.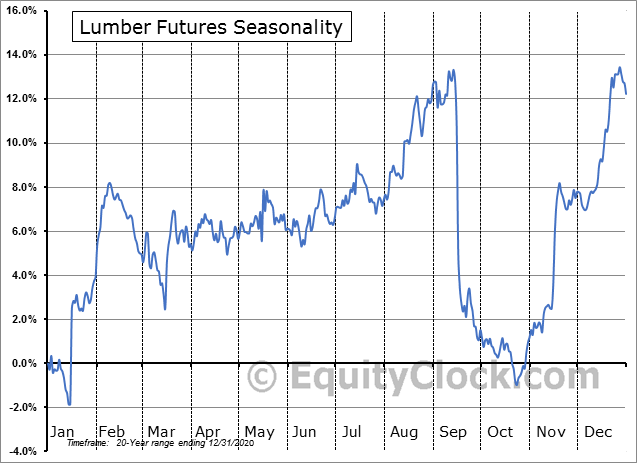 The finer details highlight how the 26% gains seen so far this month put us on track for yet another bumper November.
Thus far, we have seen a 75% hit rate for that month. Looking towards the December data, it is less reliable at 60%.
However, that does represent the joint second highest hit rate of any month (alongside January). That points towards November-January historically being the most reliable three-month period for Lumber.

Source: IG
Coming back to price itself, we can see price rising back into the $811 resistance level, with a break through that level bringing about a fresh buy signal. A break back below the $622 level would be required to negate that bullish view.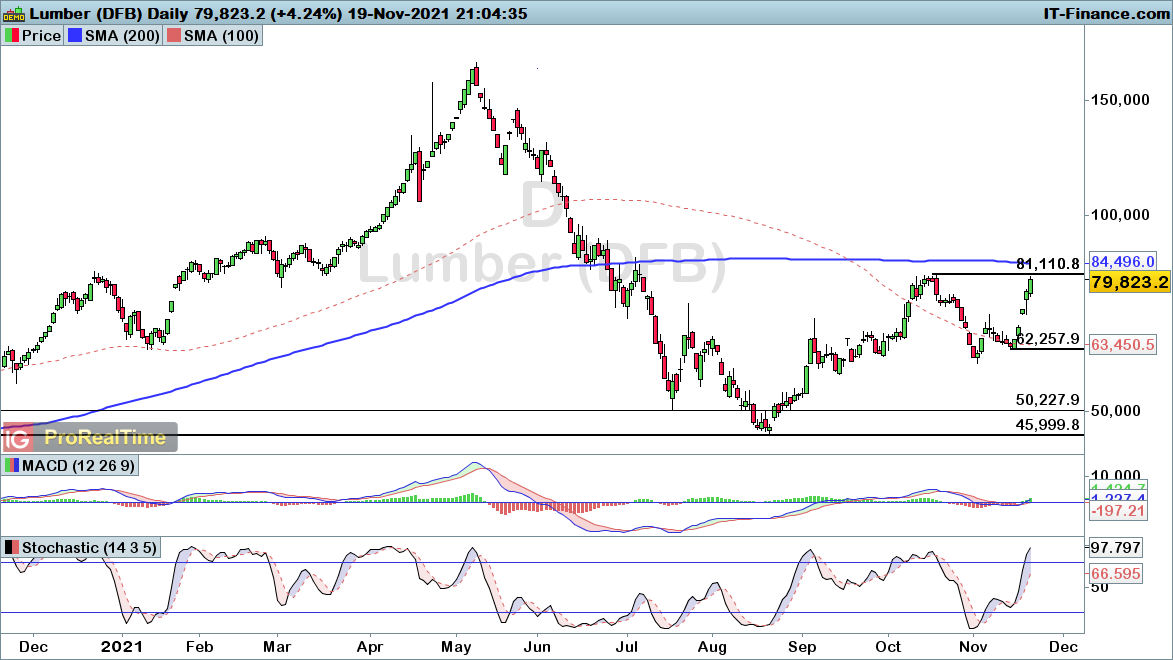 Source: ProRealTime