Hang Seng jumps as China's inflation cools and lockdown eases
---
China today reported its January CPI, which measures the price of consumer goods and services.
Source: Bloomberg
China today (January 16th) reported that its January CPI (consumer price nidex), which measures the price of consumer goods and services, rose 0.9% year-on-year (YoY).
The reading was lower than expected as the prediction for CPI was an increase of 1.0% from the previous year, and is significantly down from 1.5% in December.
China's factory-gate prices also slow down its growth pace, with the producer price index (PPI) rising 9.1% in January year-on-year, compared with 10.3% in December.
The fresh print is in line with the broad view that inflation continued to cool in China and cements the prospect for the People's Bank of China (PBOC) to reduce borrowing costs further.
Although this week the Bank announced that it would leave the interest rate unchanged, the central bank has already injected a net 100 billion yuan ($15.7 billion) into the banking system to pump up liquidity in the economy for a second straight month.
Moving in the opposite direction to counties like US and UK, China is not concerned about inflation. Instead, monetary stimulus is expected to be the central policy to stabilise its slowing economy. As a result, the equity market in mainland China and Hong Kong is expected to be sheltered from the volatility across developed countries triggered by tightening monetary policy.
Hang Seng technical analysis
Apart from the boost from China, the removal of the "lockdown alarm" is another reason to see the Hang Seng jumping up. On Tuesday, Hong Kong's leader, Carrie Lam, confirmed that "a complete, wholesale lockdown" is off the table, a scenario that forces residents to mostly stay in their homes until case numbers reduce or clear.
Although the Hang Seng has moved sideways from the upward trajectory that brought the index up 7% during the first two weeks of February, the price stayed firmly above all the key moving averages. The conjunction of the 20- and 50-day moving averages should provide strong support for the Hang Seng in the near-term.
Critical pressure will come from the lower boundary of that moving tunnel at around 25049 after the Hang Seng broke through the closest pressure level at 24865.
From a near-term perspective, the 4-hour chart shows that the price has managed to stand on the 20-hour moving average line while 50-hours will be the next challenge to conquer.
Short-term momentum is on the rise as the RSI reading moves towards the 50-above zone.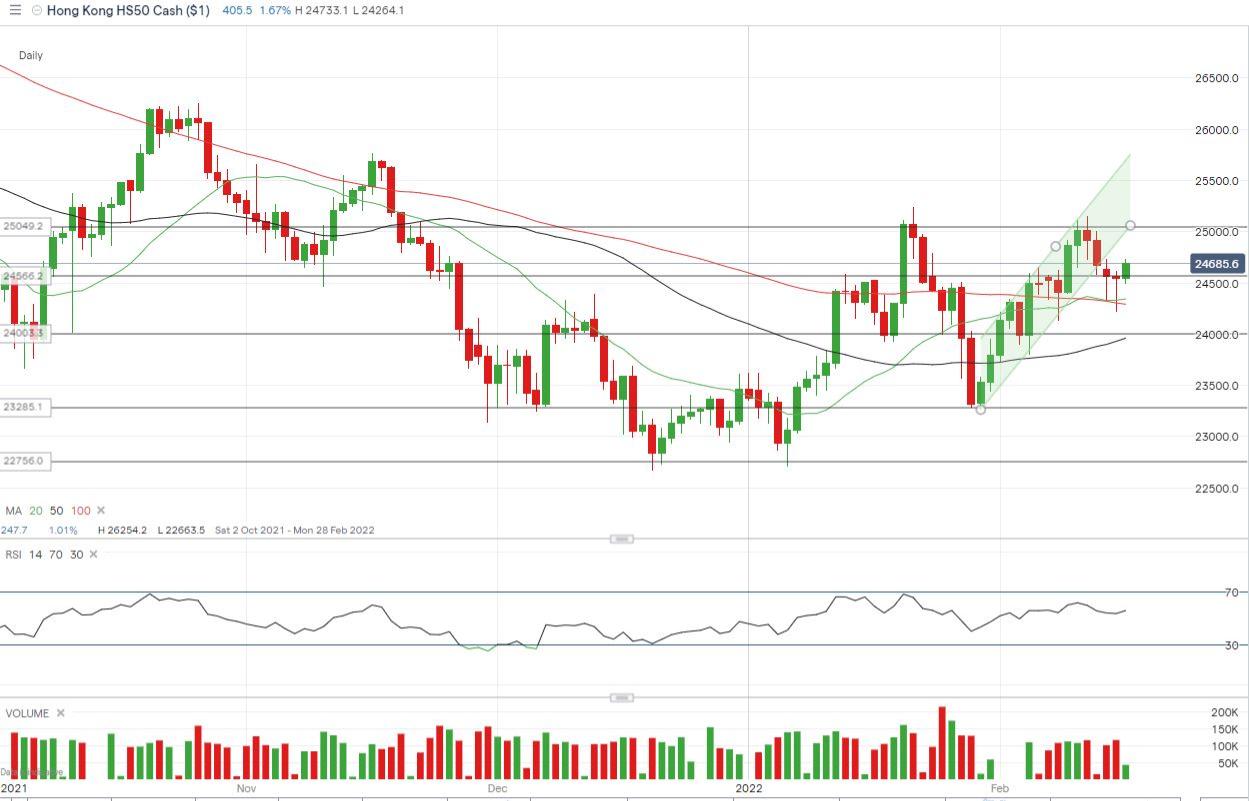 Source: ProRealTime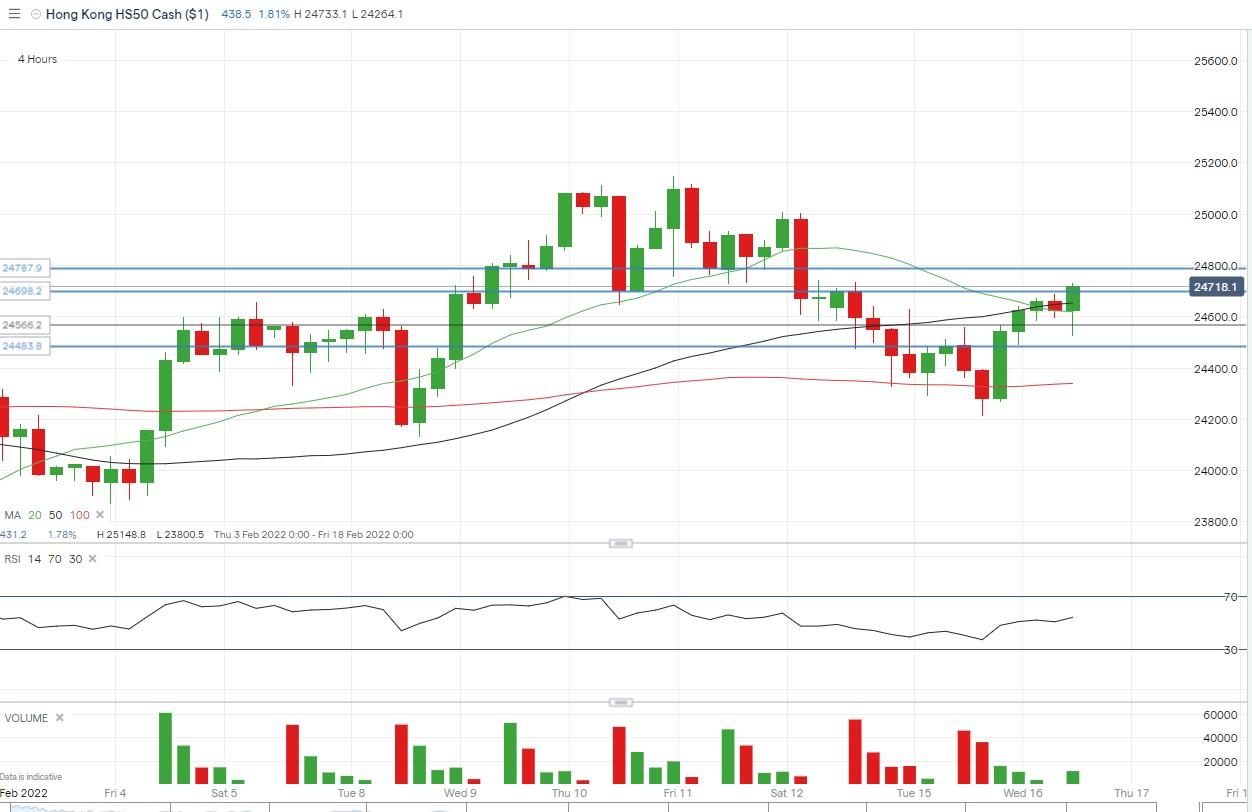 Source: ProRealTime