Post-earnings trade setups: Microsoft, Barclays, and Rio Tinto
---
With Q2 earnings season in full swing, Microsoft, Barclays, and Rio Tinto provide us with potential trading opportunities.
This article looks at some of the big movers off the back of recent earnings announcements to try and find stocks that seem to provide a good trading opportunity.
Typically, earnings announcements and trading statements will drive a shift or enhancement of market sentiment. While many see earnings as a significant risk when holding a stock, placing trades in the wake of such events allows for greater confidence that all market knowledge has been factored into current prices.
Microsoft
Microsoft shares have been easing back once again, with the stock losing traction towards the end of a week that has brought significant volatility.
However, with the tech giant beating revenue forecasts and providing an optimistic outlook, there is a strong chance this current pullback will provide us with a fresh buying opportunity.
With the ascending standard deviation channel and deeper Fibonacci levels coming into play, any further downside would simply provide a better opportunity to get in on this bull run. That bullish outlook remains in play unless price breaks below the $275.24 swing-low.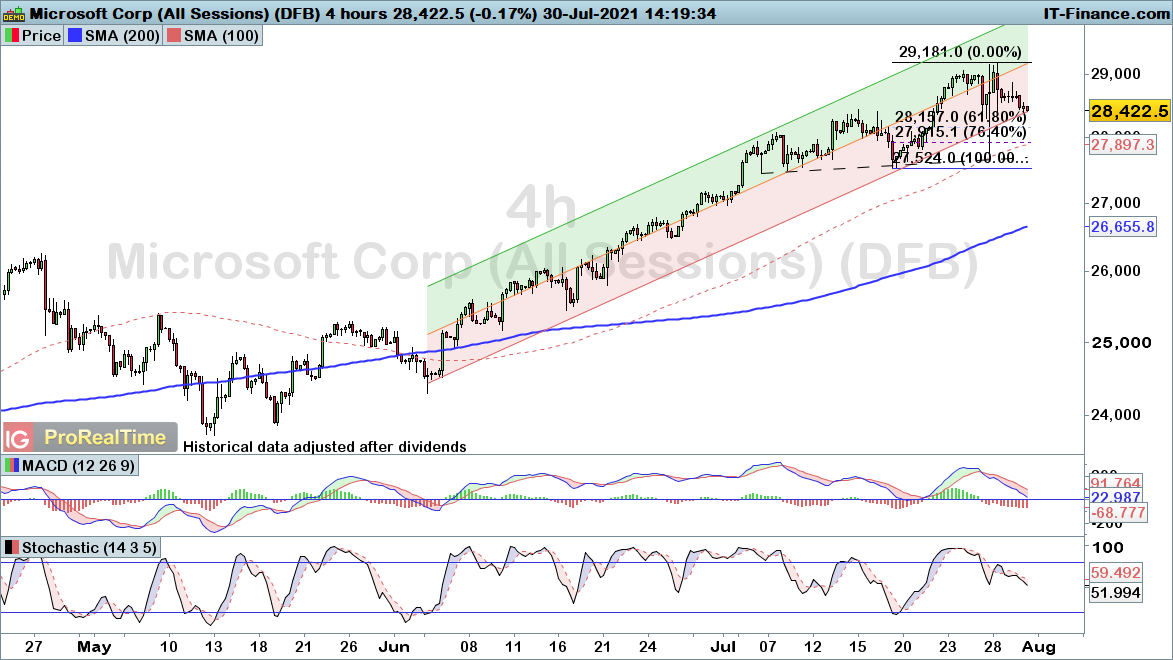 Source: ProRealTime
Barclays
Barclays saw an incredible rise in profitability this week, with the investment banking division driving a dramatic rise in earnings for the bank.
That outperformance brought a rise into the key £1.78 swing-high, raising the likelihood of a bullish reversal after the recent decline into trendline support. The inability to break through that £1.78 level means we are yet to see such a bullish breakout signal.
However, with the bank looking upward, there is a good chance we will see price rise from here. Certainly a break up through that resistance level would provide greater confidence that this recent pullback is over, with risk of a deeper retracement remaining until that move takes place.
That being said, whether we see that deeper pullback come into play or not, a bullish view holds unless price drops below £1.29.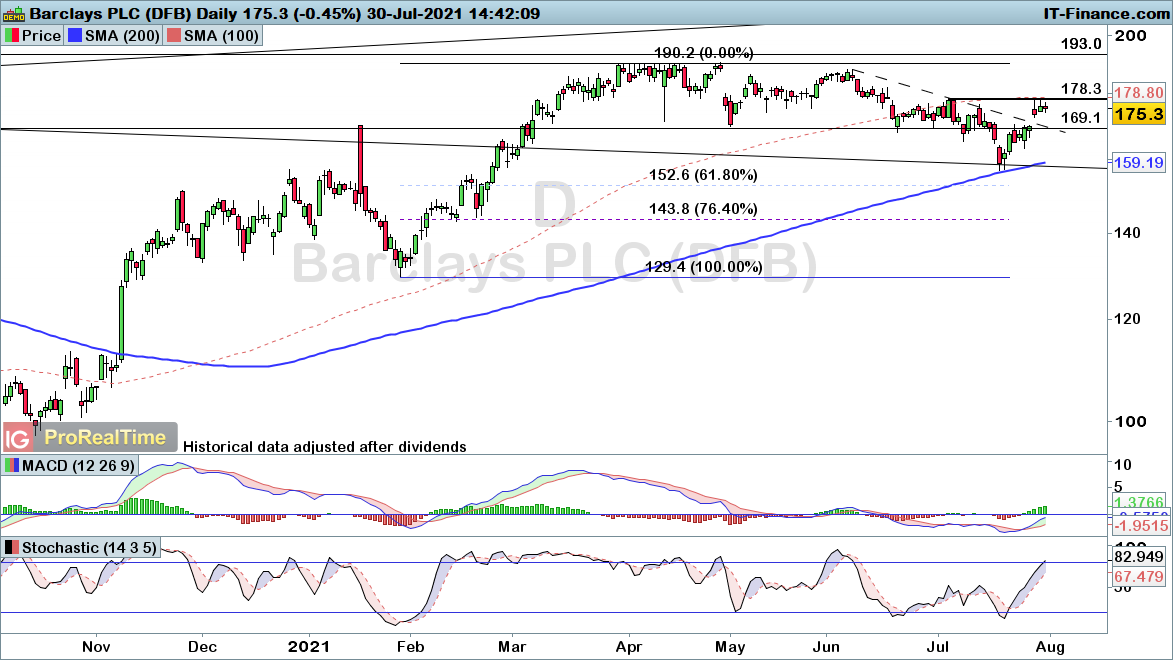 Source: ProRealTime
Rio Tinto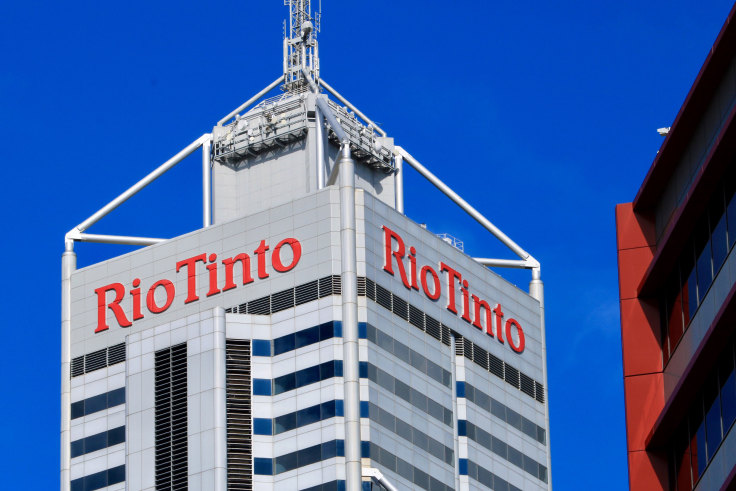 Rio Tinto benefitted from a big surge in iron ore prices, with the company posting a record first-half performance as a result.
The stock broke below trendline support back in June, but that period of weakness brought price back into the 76.4% Fibonacci support level. We have been on the rise since then, with price continuing to create higher lows.
With that in mind, the uptrend does remain intact unless price drops back below the $57.09 swing-low.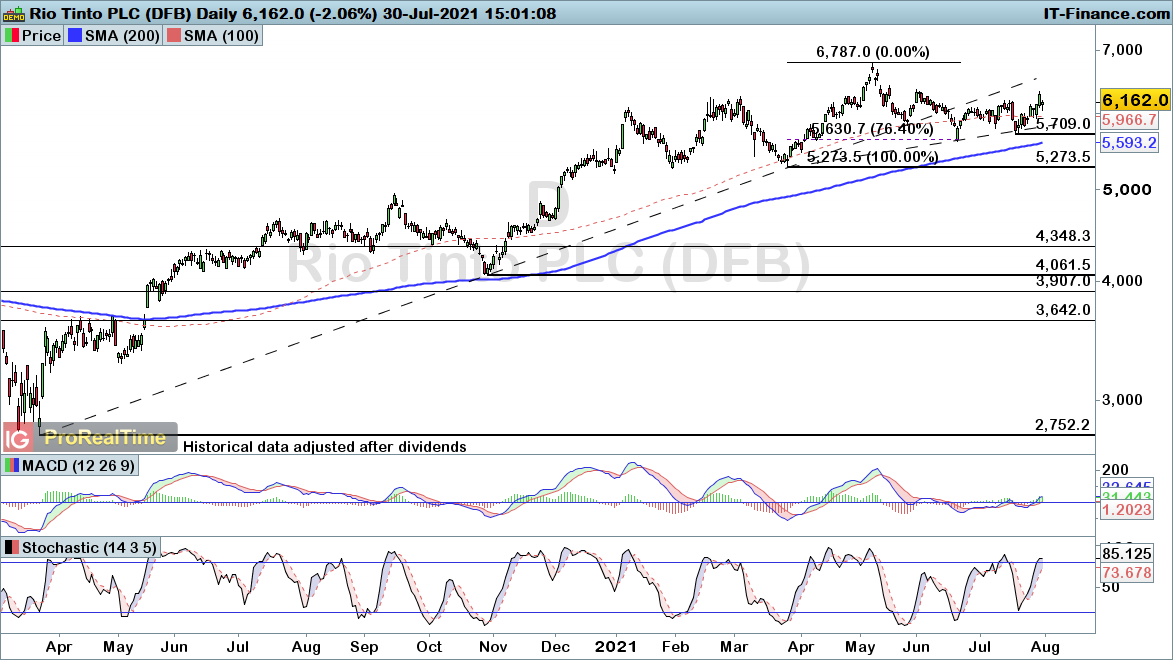 Source: ProRealTime
Joshua Mahony
|

 
Senior Market Analyst
,

 
London
 

| Publication date:

 
Friday 30 July 2021. IG