Dollar double bottom looks to bring potential long-term upside for DXY
---
The dollar has been on the rise as the Fed plots an increasingly hawkish path. With Powell stepping up once again, there is a good chance we could see months of dollar outperformance
Source: Bloomberg
Hawkish Fed stance builds case for dollar strength
Federal Reserve Chair, Jerome Powell, steps up to make yet another appearance today, following last week's hugely significant Federal Open Market Committee (FOMC) meeting.
That meeting signalled a likely move to commence tapering in November, with the Federal Reserve (Fed) expected to start raising rates in 2022.
From a dollar perspective, the fact that the Fed appears to be leading from the front brings the potential for a carry trade to appear. Interestingly, the recent rise in 10-year treasury yields highlights a somewhat mixed relationship with the dollar. At times of economic crisis, the dollar haven role comes into play as treasury demand drives down yields.
However, the chart below highlights how we often see the two markets move in tandem. As such, the recent push higher for yields (driven in part by hawkish Fed comments) also drives up the dollar.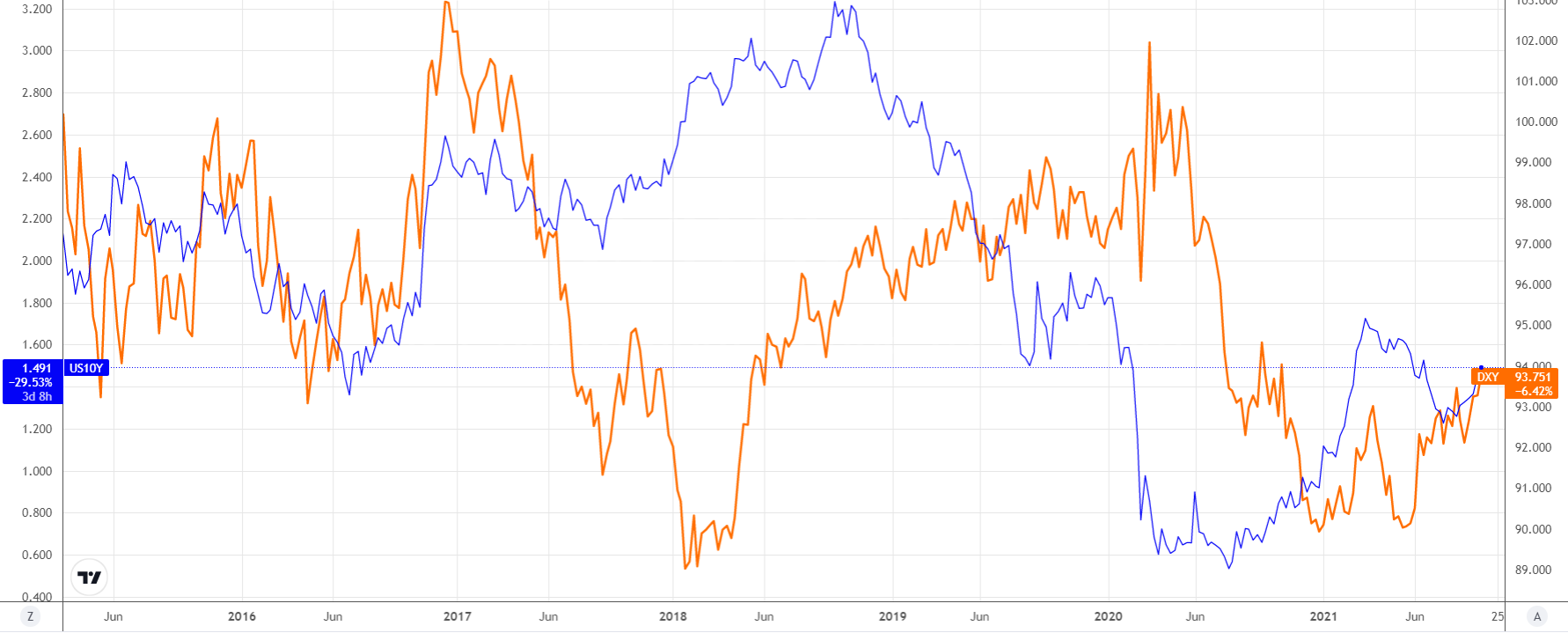 Source: TradingView
Dollar index reaches crucial double bottom support
The dollar index has enjoyed a bullish four months, with the greenback pushing into a fresh 10-month high this week.
The recent drive through 93.47 brings a double bottom into play, highlighting the potential for a bullish breakout. The subsequent retracement looks to be over, with price back through the 93.73 resistance level today.
With Powell stepping up to provide yet another outlook this afternoon, there is a chance we will see another leg higher for the dollar if he reiterates last week's comments.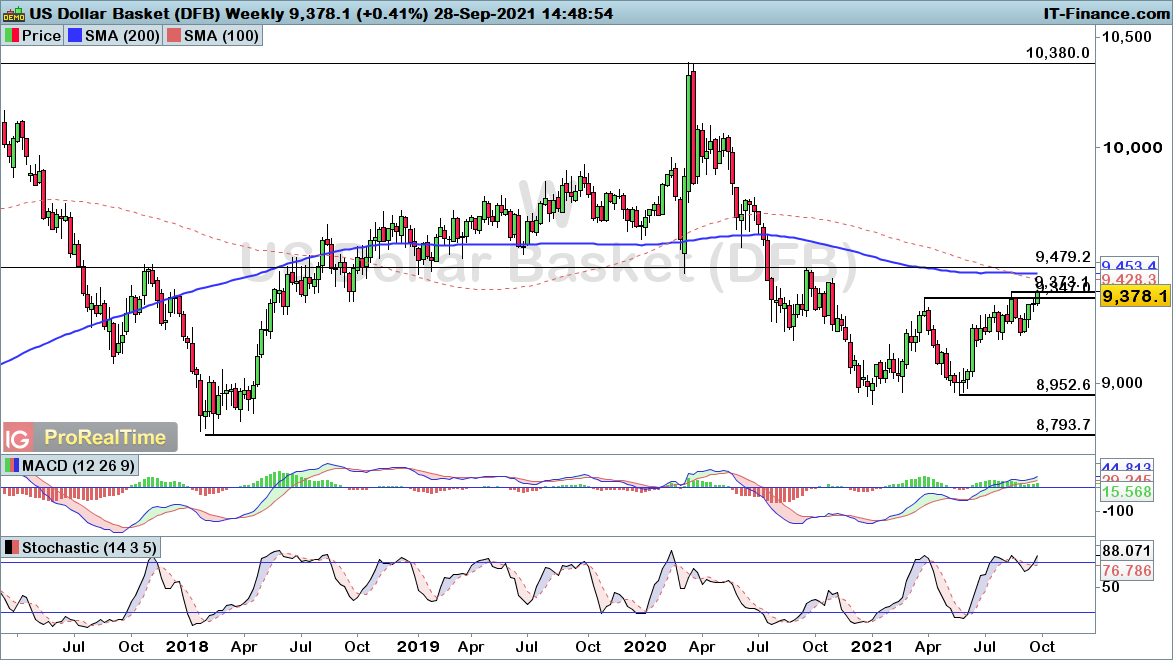 Source: ProRealTime
The intraday charts highlight this recent outperformance, with the latest drive higher bringing fresh long-term highs.
This push through resistance provides us with a fresh bullish outlook, with a break below 92.96 required to negate that positive dollar view.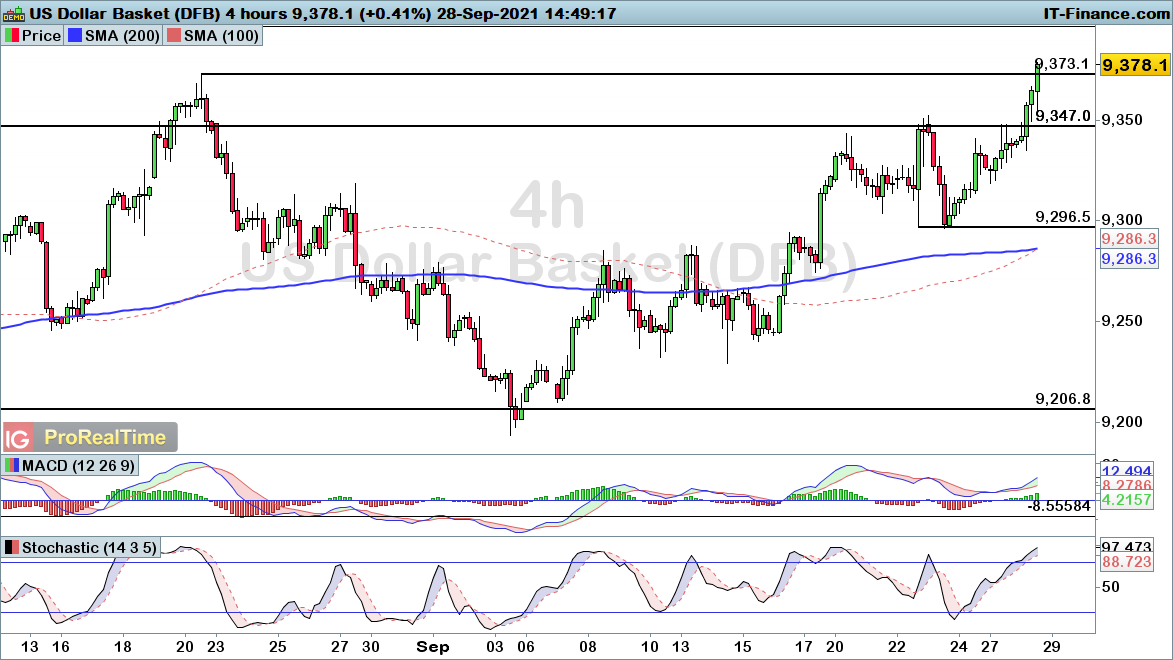 Source: ProRealTime