Markets to watch: WTI, S&P 500 and AUD/USD
---
Market sentiment has improved despite persistent concerns about the war in Ukraine and global monetary policy.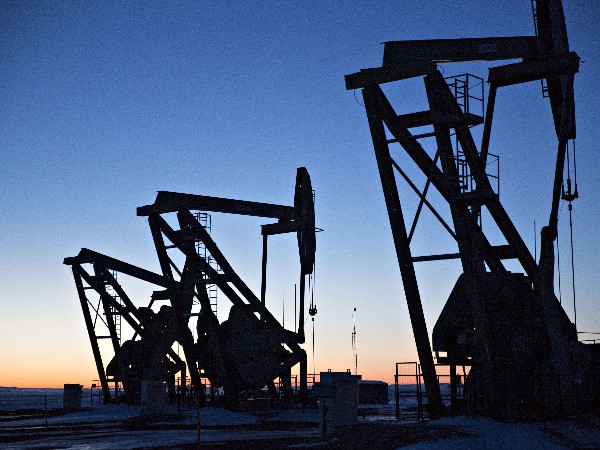 Source: Bloomberg
Stocks recover but markets still confront a wall of worry
None of the big risks to the market has disappeared. The war in Ukraine is raging and threatening to add fuel to already hot global inflation. Central banks are tightening their policies to combat surging price growth and China continues to confound as health and economic policy created a mixed growth outlook. With all of this going on, risk appetite has improved in the past week, with stock markets on the rise and riskier currencies flying.
Here we look at three key markets to watch as investors confront the proverbial wall of worry.
Top three markets to watch
1. WTI Crude
Source: TradingView
Risk looks skewed to the upside for oil as the conflict in Ukraine threatens exports from Russia and production across the region. Despite the pullback from recent highs, WTI remains in an uptrend, with momentum clearly moving higher. In the near-term, technical resistance can be found at around $US113.50 per barrel, while major support sits around a confluence of support levels – including trendline support – just above $US100.00.
2. S&P 500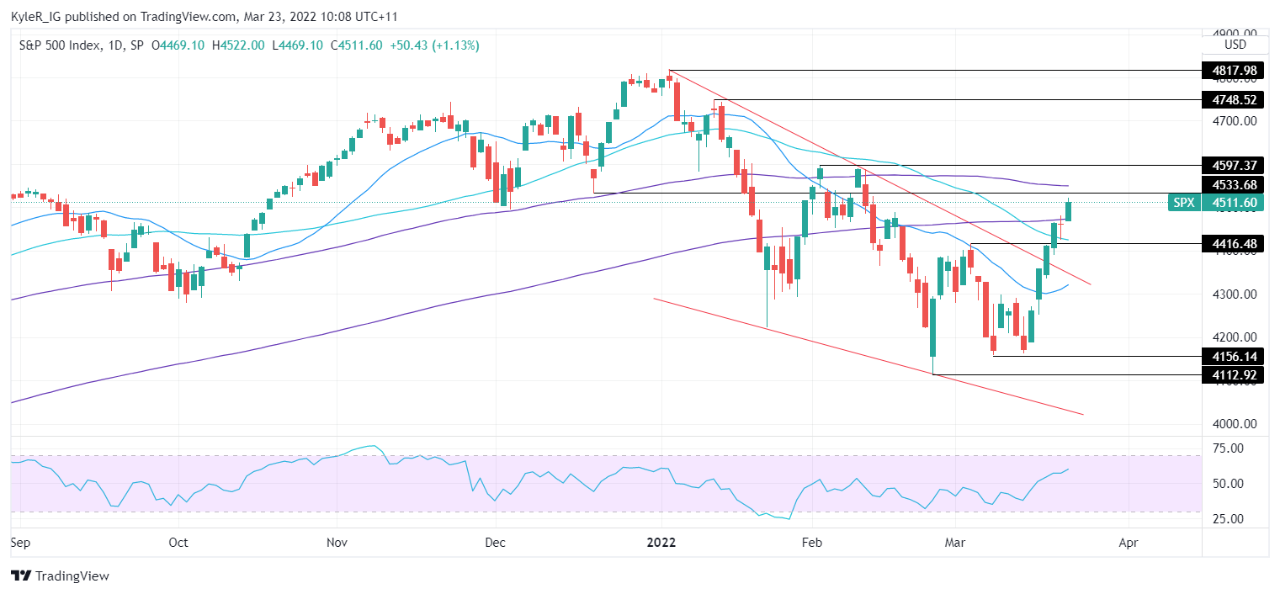 Source: TradingView
Defying the risks posed by the war in Ukraine and more hawkish Fed policy, the S&P 500 is enjoying a tech-led surge, with the index recording its strongest week of gains since November 2020 last week. Momentum has shifted to the upside for the index, with the market breaking through trendline resistance. The next key level of resistance is around 4530/40 now, which if broken may open a play towards the 100-day MA. Support might be found at the index's 200-day MA.
3. AUD/USD
Source: TradingView
Surging commodity prices, a strong Australian market, improving risk-appetite and a reversal in short positioning has sparked a major rally – and potential trend reversal – in the AUD/USD. The pair has carved out a clear trend channel with momentum picking up after breaking resistance at 0.7400. The AUD/USD has hit technical resistance now at 0.7480, however, if that breaks, it may open a charge towards 0.7550. Previous resistance at 0.7400 may now become support.
Take your position on over 13,000 local and international shares via CFDs or share trading – and trade it all seamlessly from the one account. Learn more about share CFDs or shares trading with us, or open an account to get started today.

Kyle Rodda | Market Analyst, Australia
23 March 2022