Lake Resources and why share prices skyrocketed 20% in a week
---
Lake Resources shares have been in sensational form over the past three months as share prices climbed 20% last week, 80% higher since mid-July.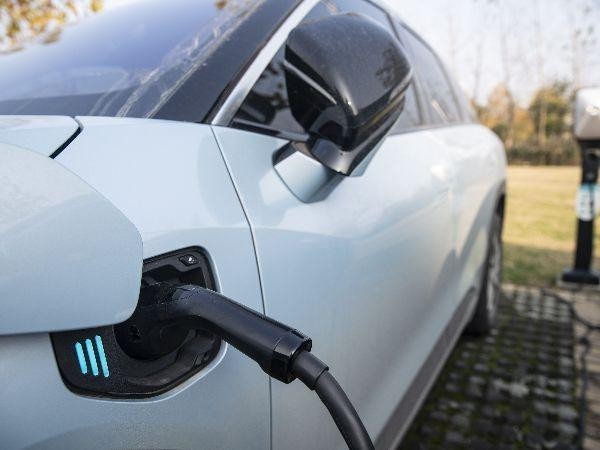 Source: Bloomberg
Lake Resources is a clean lithium developer utilizing clean, direct extraction technology to develop sustainable, high-purity lithium from its flagship Kachi Project, as well as three other lithium brine projects in Argentina.
What happened to Lake Resources last week?
On September 7th, Lake Resources appointed David Dickson as CEO and managing director after six months of searching. Dickson has a proven track record in successfully delivering multi-billion-dollar resource projects and thus is expected to fast-track Lake Resources' key projects and marketing milestones in North and South America.
After the announcement, Lake Resources jumped up nearly three percent, being the only ASX 200 materials share that recorded a gain that day.
Lake Resources welcomed their new CEO
Despite the broad downtrend across the stock market, forward-looking investors have been drawn to the rising lithium prices and bright outlook alongside the ASX lithium shares outperforming record for this year.
Indeed, the global demand for lithium is expected to grow at an enviable pace and surpass two million metric tons of lithium carbonate equivalent in 2030, more than doubling the demand forecast for 2025.
Lithium is a core ingredient in the batteries that power the world's ever-growing fleet of EVs. With the world transitioning from fossil fuels, the sharp increase in EV battery demand is set to be an exceptionally strong driver of lithium consumption in the next decade or even longer.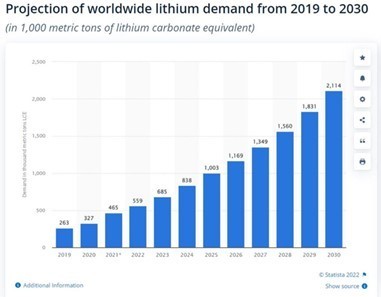 Source: Statista
However, even in light of the robust demand, the competition that Lake Resource faces is far from easy. In terms of market capital, Lake Resources only made it to the ninth position in the Australian lithium market and on a production scale, Lake Resources has some way to go before being noticed as one of the top players.
Therefore, it's understandable that a new phase in the company's history painted with a scalable and innovative prospect brought by the new leader is viewed as the best news for the shareholders.
As Mr Dickson stated, "Lake Resources has the opportunity to set a new global standard for producing clean, high-purity lithium at speed and scale, at a time when lithium demand is growing rapidly. To be a part of the global energy transition and bring a crucial new technology into large-scale lithium production is an immense privilege."
Source: Market Index
Lake Resources technical analysis
Lake Resources shares have been in sensational form over the past three months with the share price climbing up 20% last week, and 80% higher since mid-July.
While the price retreated in the new week, it remained above the 20-day moving average to suggest the near-term momentum stays valid. Any further slips would be supported by the 50-day moving average before retesting the critical 23.8% Fibonacci level at $1.018.
If the price keeps climbing in the upcoming days, the pressure will come from the August high at $1.487.
Lake Resources weekly chart
Source: IG
Hebe Chen

 

|

 
Market Analyst
,
Melbourne
13 September 2022