What are the best MT4 and MT5 alternatives?
---
MetaTrader 4 and 5 are no longer available on the Apple App Store. Find out which trading platforms you can use on your mobile to keep seizing trading opportunities.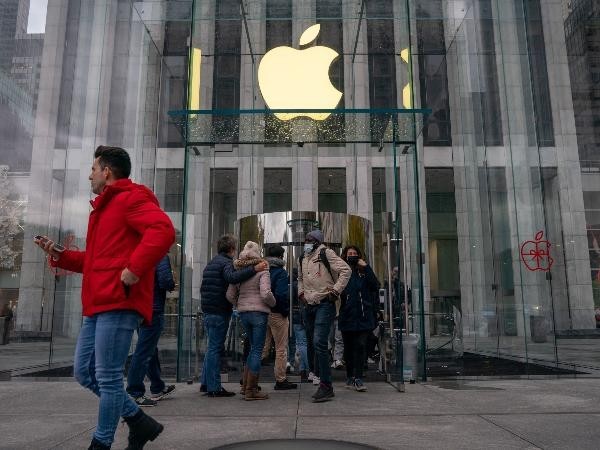 Source: Bloomberg
MT4 and MT5 removal from iOS: what you need to know
In September 2022, Apple removed the MT4 and MT5 apps from the App Store. This will impact new and existing users. New users can no longer download the application, and existing users won't be able to update it in future. It's likely that the app won't function without the necessary updates.
Traders using the MT4 or MT5 app on an Android device (downloaded from Google Play) aren't affected by this change.
MT4 workaround on iOS
There is an MT4 workaround for iPhone and iPad users. If you use our MT4 VPS, it's possible to log into the VPS using a remote desktop app on your device. This is the same software some of our clients use to access the VPS on a PC.
It's important that you use the remote desktop app link provided here, as certain imitations can cause harm to your device.
This MT4 workaround also gives you access to expert advisors – a function not available on the app. Here are the steps to access MT4 on your Apple device:
Add MT4 to your account
Search for the

 

Remote Desktop Mobile app

 

from Microsoft on the App Store
Log into the VPS on your iOS device using your existing VPS login details
Learn more about how to get started with MT4
MT4 and MT5 alternatives
There are a few alternative trading platforms you could use on your mobile instead of MT4 or MT5, such as our web platform, trading app, ProRealTime and L2 Dealer.
Our award-winning web platform and app
We have the world's best trading platform and app1 – and it's free to use. You can download it from the iOS App Store as well as Google Play and use it on your desktop or mobile.
When you use our web platform, you can:
Access fast execution – your trades will never be filled at a worse price
Use easy-to-understand HTML5 charts
Get trading signals and alerts
The ProRealTime (PRT) platform is available on PC and Mac. It has an easy-to-use algo tool, as well as its own marketplace – like MT4 – where you can buy custom indicators and trading systems. When using PRT, you can:
Create customised timeframes and time zones
Get market screening tools
Access more than 100 technical indicators
Join a community forum
L2 Dealer is popular among experienced traders. It's available on PC. With L2 Dealer, you can access share and forex DMA trading, which gives you direct access to the order book of the exchange.
Forex trading with L2 Dealer is only available for pro traders.
Anzél Killian | Financial writer, Johannesburg
28 September 2022